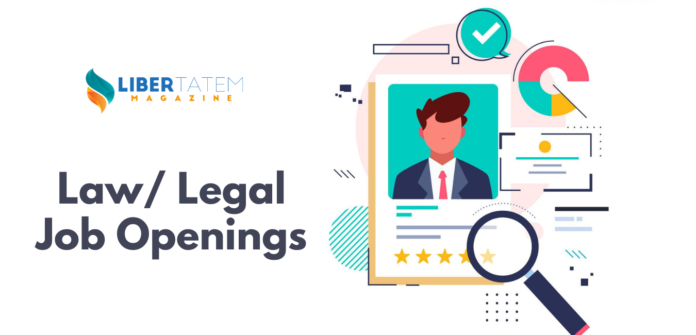 Applications Invited by Coal India Limited for Empanelment of Advocates and Law Firms
Applications are invited for empanelment of Advocates and Law Firms to represent Coal lndia Limited and its officers/officials before Supreme Court of lndia, High Court of Delhi, High Court of Calcutta, other Courts and Tribunals within the jurisdiction of Delhi and Calcutta. Advocates/Law Firms so empanelled would also be
responsible for providing Coal lndia Limited with legal advice and legal opinion as and when requested for. Advocates/Law Firms which are already empanelled in Coal lndia Limited for Supreme Court of lndia, High Court of Delhi or High Court of Calcutta or advocates who have already sent the application for empanelment in Coal lndia Limited must send the applications atain as per the instant advertisement.
Official Notification /Details/How to apply:
Download official Notification
---
Libertatem.in is now on Telegram. Follow us for regular legal updates and judgements from the court. Follow us on Google News, Instagram, LinkedIn, Facebook & Twitter. You can also subscribe for our Weekly Email Updates. Libertatem Group does not take any responsibility for the accuracy of the Job Post. The post has been shared as we received it from our staff.