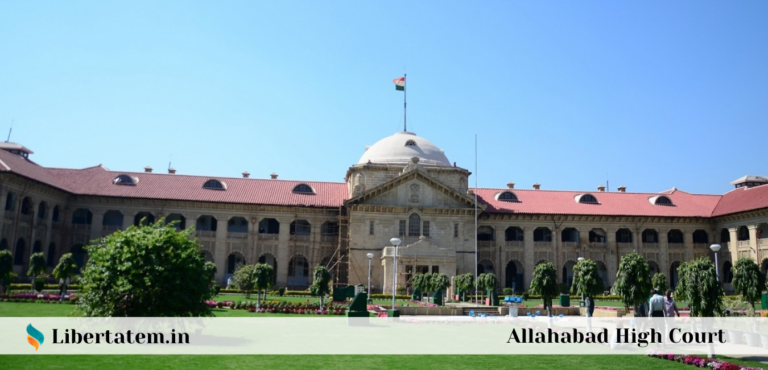 The High Court of Allahabad, on 17 November 2020, had dismissed the application filed under the Section 482 of Cr.P.C. and had refused to quash the charge sheet, dated 7 May 2020, and the cognizance order dated 6 July 2020 of the case, Ishtyaq Ahmad and Another vs State of U.P. And Another.
Background
The application filed under Section 482 of Cr.P.C. was filed in order to quash the entire criminal proceedings of case Ishtyaq Ahmad And Another vs State of U.P. And Another, under Sections 323, 504, 506, 325 IPC, P.S. Kulpahar, District Mahoba as well as to quash the charge-sheet dated 07.05.2020 and cognizance or summoning order dated 06.07.2020 passed in the aforesaid case. 
Submissions at the Court
The Learned Counsel for the applicants had submitted that the allegations made on the applicant are false and that he is innocent as the charge sheet and FIR were filed in a routine manner without proper investigation by the investigation officer, culminating the pieces of evidence do not amount to any fair case. In this regard, it was submitted that impugned proceedings are an abuse of the process of law and thus, is liable to be set aside.
The learned AGA opposed the application, arguing that by considering the FIR and materials collected during the investigation, the presence of a prima facie case against the applicant cannot be denied.
Legal Position
The legal position of quashing a criminal proceeding vis a vis quashing a charge sheet or FIR should be done sparingly and only in exceptional cases.
When the FIR or charge-sheet and material on record do not constitute any prima facie offence, it can be quashed under Section 482 of the Cr.P.C. However, when there is a prima facie offence against the accused, then the criminal proceedings cannot be quashed under the said section.
Court's Decision
In the light of the above observations and with the help of a few remarkable judgments, the learned judge Raj Beer Singh, J. clearly stated that there was a prima facie offence against the Applicant and thus the case doesn't come under the applicability of section 482. Further, it was also held that there was no substantial illegality on the impugned summoning order which was passed under the due process of law. Thus, the Court refused to quash the charge-sheet and the summoning order.
Click here to view this judgement.
---
Libertatem.in is now on Telegram. Follow us for regular legal updates and judgment from courts. Follow us on Google News, Instagram, LinkedIn, Facebook & Twitter. You can subscribe to our Weekly Email Updates. You can also contribute stories like this and help us spread awareness for a better society. Submit Your Post Now.