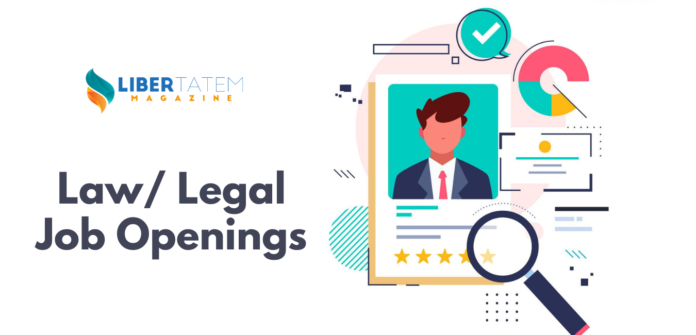 Credit Suisse is a leading global wealth manager with strong investment banking capabilities.
Job Description
To advice, supervise and coordinate on local legal and regulatory issues, coordinate the General Counsel ("GC") activities, be an advisor to colleagues, ensure legal risks are appropriately managed for India, each in partnership with the divisional GC teams as required, and in collaboration with the business partners.
The post is at Mumbai. 
Responsibilities
Providing local law support and act as the primary legal contact in India for Asia Pacific (APAC) Financing Group ("AFG"), APAC Markets (including Equities) ("GM"), Treasury, India Wealth Management (Private Banking), India Bank Branch, Human Resources, legal entities queries and other general corporate matters related to CS in India.
Coordinating the provision of legal advice to the India Investment Banking & Capital Markets ("IBCM") business, and providing support for the Pune and Powai legal entities.
Advising and supporting transactions and matters arising out of the activities undertaken by the business, particularly AFG and GM, with respect to India, proactive management of regulatory and reputational risks and accurately raising issues with divisional GC teams.
Providing legal support to the development of products and updating product terms and conditions and know-how to take into account applicable law and regulations, market practice and relevant internal policies.
Local law support for new business initiatives, projects, regulatory, contentious and non-contentious matters (as required).
Approving and overseeing and otherwise act as a consultant regarding contacts with, engagement, or instruction and manage general relationships of local external counsel in India; and make recommendations in respect of the inclusion to the CS panel
Ensuring that knowledge of all material legal/regulatory developments in India is timely disseminated to relevant business partners.
Ensuring effectiveness while coordinating and deployment of GC services in India in consultation with GC management and other GC teams where applicable so as to ensure there are no gaps or overlaps in overall GC coverage.
Requirements
You understand the value of diversity in the workplace and are dedicated to fostering an inclusive culture in all aspects of working life so that people from all backgrounds receive equal treatment, realize their full potential and can bring their full, authentic selves to work. This should be further elaborated on in your application.
Outstanding experience in structured lending and extensive knowledge of general banking and finance laws in India.
Equivalent work experience in a leading law firm and/or as an in-house counsel at a leading financial institution.
Proficiency of and broad familiarity with the financial industry and the applicable legal/regulatory regime in India.
Experience in leading and managing a team.
Proficiency in written and verbal communication skills and an outstanding drafting ability.
Work effectively and collaboratively with teams and the business.
Outstanding interpersonal, a positive 'can-do' attitude and can work under tight deadlines and can make balanced decisions.
Strong problem solving skills, strive to seek results with an accurate judgment and a control mind-set whilst being a proactive learner.
Flexibility to prioritize tasks while grasping the wider picture as well as details.
You are result oriented, dedicated, hardworking and work on own initiative whilst also delivering on time with a high level of integrity, sense of urgency, attention to detail and quality standards.
For full details and apply online, click here.
---
Libertatem.in is now on Telegram. Follow us for regular legal updates and judgements from the court. Follow us on Google News, Instagram, LinkedIn, Facebook & Twitter. You can also subscribe for our Weekly Email Updates. Libertatem Group does not take any responsibility for the accuracy of the Job Post. The post has been shared as we received it from our staff.