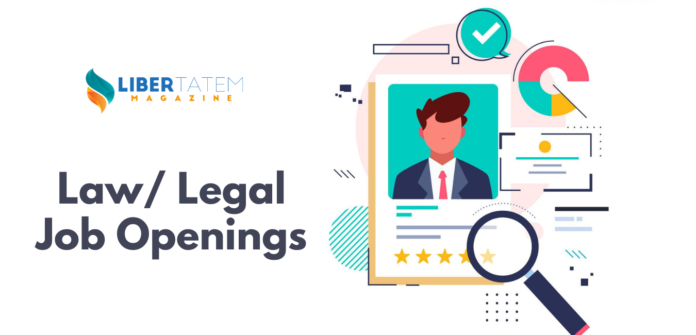 Treelife Consultants is looking for high energy, self-starter individual who will work with us to grow our startup legal practice in Bangalore. The candidate would be primarily based out of office in Bangalore.
The role will be a multi-disciplinary professional role in the legal field along with amazing client interaction, interesting job profile that goes beyond the traditional law firm/ in house role. This will entail a business development aspect for a quicker partner track.
Responsibilities and Duties
Candidates with an existing practice/book are welcome.
The firm is looking for young talented candidates with strong prior experience leading transactions from end to end.
The role will require the candidate to liaise with clients and the firm on the future course on corporate transactions and provide strategic advice to clients.
An articulate team leader with strong ability to manage time and responsibilities is preferred.
Candidates must have prior Due diligence, Private Equity and Venture Capital experience.
Candidate will be required to actively participate in the development and management of the practice areas.
Candidate must have proven leadership skills and have strong teamwork abilities.
Eligibility
The individual needs to be a graduate in law (preferably BLS (LLB) or BA (LLB)). While prior professional full-time experience as a lawyer is not a prerequisite, it certainly is an added advantage.
An ideal candidate should be having an experience of 5 to 7 years and who has worked in the startup ecosystem and has a good connection network there.
Inclination to work in a fast-paced environment and develop a network.
A command over the language both from a legal and a colloquial perspective.
Research, analysis and interpretation of legal information relevant to the case.
Independently managing and supporting clients for routine requirements.
Effective resource management with timely reporting and updation.
Assertively making sure of task completion as per specified timelines.
Communication and interpersonal skills.
Contingency planning and managing emergency situations.
Basic general and global awareness.
Salary
Annual CTC: Rs. 10,00,000/- to Rs. 12,00,000/-
---
Libertatem.in is now on Telegram. Follow us for regular legal updates and judgements from the court. Follow us on Google News, Instagram, LinkedIn, Facebook & Twitter. You can also subscribe for our Weekly Email Updates. Libertatem Group does not take any responsibility for the accuracy of the Job Post. The post has been shared as we received it from our staff.