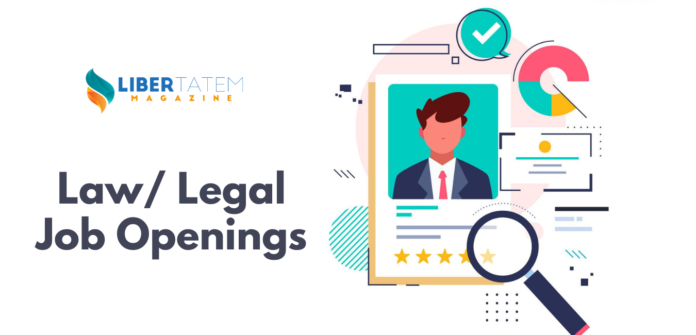 People For Animals [PFA] is India's largest animal welfare organization which works to further the cause of Animal Welfare in India.
Job Description
People for Animals' Legal team is looking for an Advocate who is willing to work in the field of animal welfare laws and environmental laws. Work would involve all facets of litigation at the High Court of Delhi, National Green Tribunal (at its Principal Bench in New Delhi) as well as the Supreme Court.
Number of Vacancies
01 (One)
Location
New Delhi, India
Eligibility
People for Animals is looking for an advocate having a minimum of 3 years of PQE. Candidates must have a basic knowledge of animal welfare laws and environmental laws in India. Fluency in written and oral English and Legal drafting skills are mandatory.
Salary
As per industry standards.
Application Procedure
Interested candidates are requested to mail their CVs to [email protected]
Contact Information
Mr. Samridh Shastry: +91-9953632933
E-mail ID: [email protected]
---
Libertatem.in is now on Telegram. Follow us for regular legal updates and judgements from the court. Follow us on Google News, Instagram, LinkedIn, Facebook & Twitter. You can also subscribe for our Weekly Email Updates. Libertatem Group does not take any responsibility for the accuracy of the Job Post. The post has been shared as we received it from our staff.