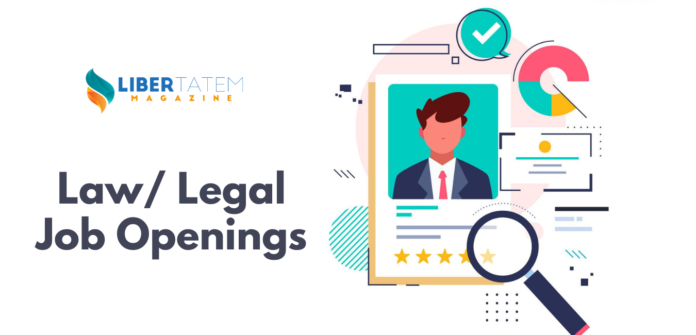 Job Description
1. Research in Labour, Human Resource and Industrial Law.
2. Project Resource Co-ordination.
3. Preparing presentations and documentation related to project.
Qualification: LL.B. Fresher
Salary: Starting INR 18,000 p.m.
Date of joining: July 2020
Office location: Greater Kailash Part 1, New Delhi
Number of vacancies: 01
For information/to apply: [email protected]
---
Libertatem.in is now on Telegram. Follow us for regular legal updates and judgements from the court. Follow us on Google News, Instagram, LinkedIn, Facebook & Twitter. You can also subscribe for our Weekly Email Updates. Libertatem Group does not take any responsibility for the accuracy of the Job Post. The post has been shared as we received it from our staff.