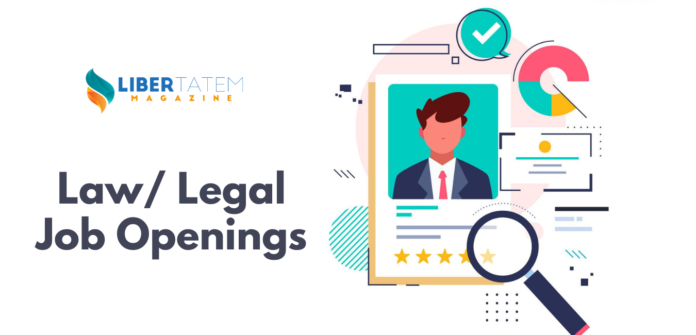 Chambers of Joshi & Agarwal, Litigation Office at Green Park Extension, New Delhi is looking for associates (1-2 years Experience);
Should be reasonably proficient in drafting, arbitration and research and should have ample internship experience in Litigation.
Candidate should also be capable of, and comfortable in handling Court-work, including independently inspecting court records, as also filing legal documents if so required.
Remuneration would be INR 20,000/-.
More about the firm can be read on www.cjalaw.in
How to Apply?
Those seeking to apply may send in their CVs along with a covering letter to [email protected]
---
Libertatem.in is now on Telegram. Follow us for regular legal updates and judgements from the court. Follow us on Google News, Instagram, LinkedIn, Facebook & Twitter. You can also subscribe for our Weekly Email Updates. Libertatem Group does not take any responsibility for the accuracy of the Job Post. The post has been shared as we received it from our staff.