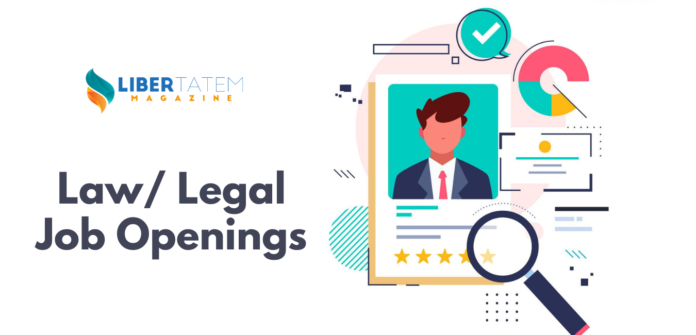 Autodesk makes software for people who make things.  If you've ever driven a high-performance car, admired a towering skyscraper, used a smartphone, or watched a great film, chances are you've experienced what millions of Autodesk customers are doing with our software. Autodesk gives you the power to make anything.
The Role
This is an incredible opportunity for an experienced commercial and intellectual property attorney to support and partner with Autodesk's successful and rapidly expanding License Compliance (LC) sales team in APAC. This role requires strong leadership, communication and negotiation skills, and the ability to provide real-time, proactive and practical legal advice and support to a large sales organization throughout APAC. The focus of the role is to enable the success of Autodesk's LC sales business to convert users of non-compliant licenses to genuine subscribers, while mitigating Autodesk's legal risk and always mindful of the customer experience. The geographic remit of this role includes India and other countries in the APAC region.
Principal Duties and Responsibilities
Play a key role in creating multiple programs and process to identify non-compliant users of Autodesk products for audit or other compliance engagements, always managing overall legal risk and the customer experience.
Actively oversee and engage in all customer-facing programs and activities initiated by sales, including direct and third-party audits, and help when sales gets "stuck" or "stalled" and requires legal escalation or support.
Coordinate and lead internal reviews with LC sales, technical support and audit analysts regarding customer engagements to create, strategize and execute successful compliance engagements.
Successfully and skillfully negotiate and resolve compliance matters directly with customers and their lawyers (in-house or outside counsel).
Strategically handle customer complaints and escalations to avoid executive escalation and resolve favorably to both Autodesk and the customer.
Deliver engaging and meaningful trainings to LC sales regarding compliance, data privacy and security, and other critical legal topics.
Develop a deep understanding of Autodesk's software licensing models, platforms and agreements, and overall business strategy.
Minimum Qualifications
Legal degree (JD or equivalent degree from an

accredited/recognized

university), and bar membership in good standing.
At least 7-10 years of combined law firm and in-house experience with Internet, software, SaaS or high technology companies.
Either experienced lawyer working with the sales function within the technology sector or seasoned litigator handling intellectual property/contract disputes.
Knowledge and understanding of global privacy and data security laws, general IP and technology licensing matters, and compliance.
Must be able to function independently, and work proactively with a geographically dispersed team on a quarterly sales schedule, as well as collaboratively and cross-functionally.
Ability to work under pressure in an intense, fast-paced environment • Strong analytical and creative problem-solving skills.
Exceptional judgment, with the ability to think strategically and give practical advice appropriately weighing legal and business objectives.
Ability to handle ambiguity, juggle many matters at once and quickly shift from one situation or task to another.
Strong presence, credibility and the ability to influence internal stakeholders as well as customers and their lawyers.
Excellent written, oral, negotiation and interpersonal skills.
Strong attention to detail and great project management skills to manage a high-volume work load.
Excellent English Language skills including the ability to write and negotiate in English
At Autodesk, we're building a diverse workplace and an inclusive culture to give more people the chance to imagine, design, and make a better world. Autodesk is proud to be an equal opportunity employer and considers all qualified applicants for employment without regard to race, color, religion, age, sex, sexual orientation, gender, gender identity, national origin, disability, veteran status or any other legally protected characteristic. We also consider for employment all qualified applicants regardless of criminal histories, consistent with applicable law.
Are you an existing contractor or consultant with Autodesk? Please search for open jobs and apply internally (not on this external site). If you have any questions or require support, contact Autodesk Careers.
How to Apply:
Click here to apply
---
Libertatem.in is now on Telegram. Follow us for regular legal updates and judgements from the court. Follow us on Google News, Instagram, LinkedIn, Facebook & Twitter. You can also subscribe for our Weekly Email Updates. Libertatem Group does not take any responsibility for the accuracy of the Job Post. The post has been shared as we received it from our staff.