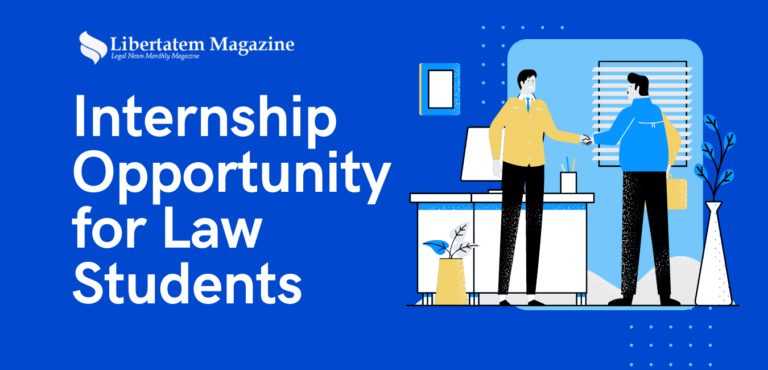 About the Institute
The Indian Review of Advanced Legal Research (IRALR) is aimed to act as a platform for promoting high-quality legal research and writing on a variety of legal issues among the budding legal minds of India.
IRALR's primary objective is to develop a sense of enthusiasm towards legal research among young law students and provide them with a platform to exhibit their skills in a way that is helpful to the legal fraternity across India.
About the Internship
Students with a zeal of researching into varied areas of law and writing qualitative pieces to be put up on the IRALR blog are welcome to apply. The internship will be virtual/online in nature and all the communications will be done through e-mail. Interns are expected to be well versed with basic researching skills and must be familiar with the usage of legal databases such as SCC Online, Manupatra, etc.
Interns with prior experience and/or with publications of blogs or articles will be given preference. During the course of the internship, the interns will be given research work as per their area of interest and the interns are expected to submit the writeups within the provided deadlines. The interns will be in continuous contact with the editorial team during the course of the internship.
Vacancy
4 full-time interns are required.
Eligibility
Any student who is currently enrolled in a 3 Year LLB course or 5-year Integrated LLB course is eligible to apply from all over India.
Duration
IRALR invites internship applications for a minimum period of two weeks and maximum till four weeks, as per the availability of the applicant. The internship period may be further extended as per the quality of work of the intern and his or her availability at the request of the intern.
How to Apply?
Interested students are requested to email their updated CV along with a cover letter to [email protected] with the subject "Application for Internship : [Preferred Internship Period]" and a writing sample of about 1000-1500 words (published or unpublished) in a word document attached with the mail.
Deadline
Applicants are required to apply before 1st August 2020.
Perks
On successful completion of the internship, a certificate of internship detailing the work done by the intern will be provided.
Contact
E-Mail ID: [email protected]
The official link to the website is given below:

The Indian Review of Advanced Legal Research
---
Libertatem.in is now on Telegram. Follow us for regular legal updates and judgements from the court. Follow us on Google News, Instagram, LinkedIn, Facebook & Twitter. You can also subscribe for our Weekly Email Updates. Libertatem Group does not take any responsibility for the accuracy of the Job Post. The post has been shared as we received it from our staff.