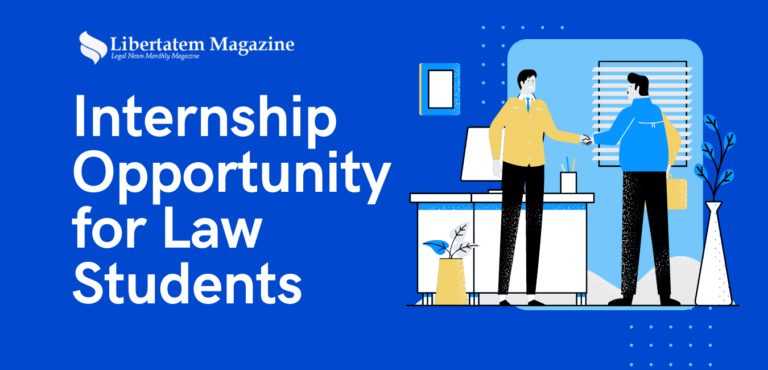 Advocate Deepak Panwar is an advocate in New Delhi. He has got experience of over 3 years for serving the corporate sector in New Delhi. His areas of expertise are in Civil Laws including Corporate Laws, Insolvency Laws, Arbitration and related Civil Advisory. He has experience of Criminal Matters as well.
About the Internship
Advocate Deepak Panwar is looking for 3 research interns for a short term research project of 3 months (three months), where the interns will be provided assignments relating to research, drafting and making ppt. The interns are required to work remotely i.e. work from home amid COVID pandemic, with flexible working hours.
Basic Requirements
Interns must have a computer/laptop with an internet connection to work with.
Interns must be good at research.
Interns must be good at initial documentation.
Knowledge of MS Office (Word and PPT) is a must.
Kindly refrain from applying if you have any other academic commitments, scheduled online exam, university project allotted or have already undergone an online internship programme.
Who can Apply?
Only students LL.B 2nd Year onwards and LL.M. students can apply.
Stipend
No stipend
Duration of the Internship
3 Months i.e. 1st July 2020 to 20 September 2020
Deadline
26th June 2020
Application Procedure
Interested candidates can share their resume along with a writing sample of 2 – 3 pages through email at [email protected] with subject as: Internship Application: Q3-2020 – Name of Self – Name of University – Year of LLB/LLM.
Perks
Internship Certificate
Exposure of working online.
Assessment card for self-evaluation
Credits for the Assignment Done on our Page.
Contact Information
E-mail ID: [email protected]
---
Libertatem.in is now on Telegram. Follow us for regular legal updates and judgements from the court. Follow us on Google News, Instagram, LinkedIn, Facebook & Twitter. You can also subscribe for our Weekly Email Updates. Libertatem Group does not take any responsibility for the accuracy of the Job Post. The post has been shared as we received it from our staff.