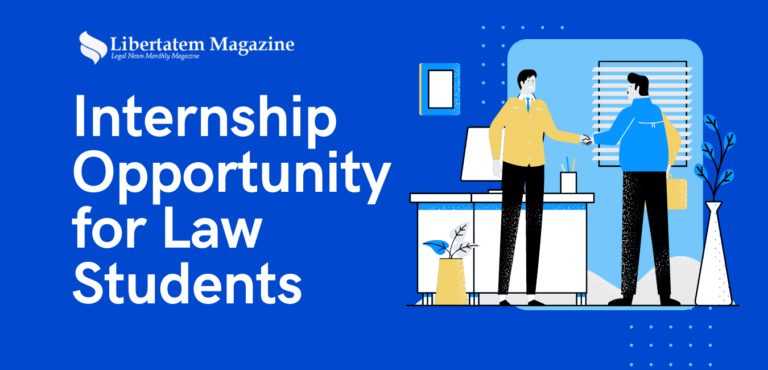 About the organization
Niti Manthan is an initiative to motivate and inspire young students on various socio-legal themes and to guide them to traverse the righteous path throughout the endeavor of their personal and professional lives. Niti Manthan currently functions in the areas of legal blogs, internships, e-classes, Research centers, certificate courses, and lecture series.
Eligibility
Students adept in graphic designing, video editing, digital poster making, meme-making, and content management. Preference will be given to students of law and policy.
Broad tasks
Design digital posters, report covers, graphics, and pamphlets.
Generate digital content including news feeds, memes, and short videos.
Edit/upload videos of lecture series, e-classes, webinars and interviews by Niti Manthan.
Assist/join the team Niti Manthan to prepare for interviews of senior advocates, retired judges, bureaucrats, and other legal personalities.
Perks
Chance to meet and participate in taking interviews with Senior advocates retired judges and eminent jurists.
Free access to all the webinars of Niti Manthan.
Access to all the research reports of Niti Manthan.
Moral rights over the original content generated during the period of internship.
Certificate of experience.
Access to Niti Manthan Summer schools.
Application process
The students who are interested in applying should send their cover letter along with CV, one sample of production Viz. Digital poster, video clip, graphic design, etc along with a cover a letter (in no more than 200 words) describing their skills.
The applications are to be mailed at [email protected] by 13th July 2020.
Period of internship
One month to four Months.
Contact
Nidhi: +91 95995 83729 (Whatsapp only)
Email id: [email protected]
---
Libertatem.in is now on Telegram. Follow us for regular legal updates and judgements from the court. Follow us on Google News, Instagram, LinkedIn, Facebook & Twitter. You can also subscribe for our Weekly Email Updates. Libertatem Group does not take any responsibility for the accuracy of the Job Post. The post has been shared as we received it from our staff.