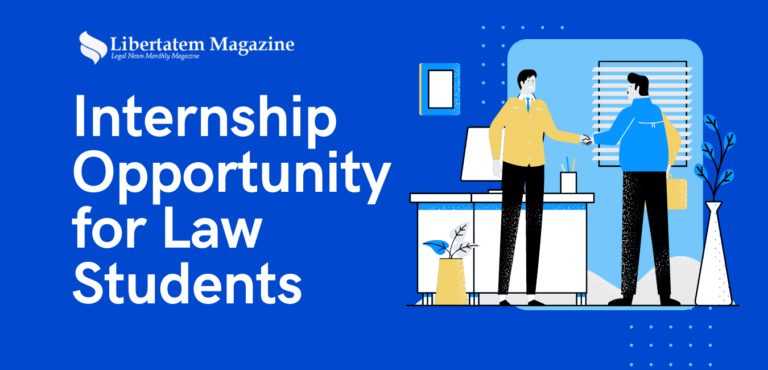 The Centre for Legal Research and Studies [ISO 9001-2015 Certified Firm] is an online learning platform, aimed at spreading awareness about law and other legal concepts for the benefit of the general public, while adopting a fun, practical pedagogy, by extensive teaching of these concepts to learners of the legal fraternity through its Online Learning initiatives and Training Sessions.
About the Internship
This is a purely research-based internship, where the candidate is required to research and write on different subjects of Law as asked. The editorial work will also be provided.
Number of Interns Required
2 (two)
Location
Online
Who can Apply?
The internship programme is open for:
Law Students (studying in 4th and 5th year of 5-year law course)
Law Students (studying in 2nd and 3rd year of 3-year law course)
Law Students pursuing LLM
Law Graduate
Candidates having command in special areas of law such as Cyber Law, IPR, IB Code, CPC, Space Law, Sports Law, International Human Rights Law etc. will be preferred.
Stipend
Depending on the amount of work done.
Application Procedure
Contact Information
Get in touch with us here or email us at [email protected] for more details.
---
Libertatem.in is now on Telegram. Follow us for regular legal updates and judgements from the court. Follow us on Google News, Instagram, LinkedIn, Facebook & Twitter. You can also subscribe for our Weekly Email Updates. Libertatem Group does not take any responsibility for the accuracy of the Job Post. The post has been shared as we received it from our staff.