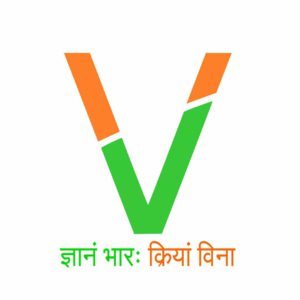 About Vidhi
Vidhi is an aggregator portal for legal knowledge, practices, products, opportunities, online courses, news, and resources for lawyers, law students, and aspirants through crowdsourcing.
It is a platform to law students, young lawyers, and legal professionals to discuss a diverse range of legal issues of India and brainstorm holistic solutions to the various problems faced by our legal systems.
We bring lawyers, legislators, bureaucrats, academicians, and students together in order to encourage discussion over legal issues and promote a multidisciplinary approach to the policymaking process.
About Internship
This is an Online Internship Program, 2020. The first Internship program will commence from 15th June 2020 and will be entirely a work-from-home initiative i.e. online internship.
An internship is an opportunity for a student to secure first hand and practical work experience under the guidance of a qualified and experienced Supervisor/Mentor. It also aims at active participation in the learning process through experimentation and putting into practice the knowledge acquired in the classrooms. For the larger benefit of the student community and with a view to enriching the management/implementation of its various schemes/programs, the Ministry of Electronics and Information Technology has decided to notify these "Internship Guidelines", to provide a framework for the engagement of Interns for a limited period.
The work that will be assigned to the interns will primarily be with respect to organizing events, graphic designing, and data compilation. We will prefer students who have experience in organizing events and can do graphic design and is well-versed with excel and word.
This shall be a non-paid research experience, with an aim to facilitate students with quality access and research skills.
Who can Apply?
The applicant must be in a 5-year course or 3-year course of Law College or in Masters or Research Scholar in Law.
Preference will be given to:
Those applicants have prior experience in organizing events.
The applicant must have strong research and analysis skills.
Those applicants who can do graphic designing and video making.
Perks & Benefits
An internship certificate from Vidhi
A letter of recommendation
Chance to interact with the eminent personalities in the legal world of India
Chance to improve researching skills
Application Deadline
The last date to apply is on 12th June 2020
Application Procedure
Send an email on [email protected]  with your CV and a 150 word SOP.
The subject of the email should be "Vidhi_Internship"
---
Libertatem.in is now on Telegram. Follow us for regular legal updates and judgements from the court. Follow us on Google News, Instagram, LinkedIn, Facebook & Twitter. You can also subscribe for our Weekly Email Updates. Libertatem Group does not take any responsibility for the accuracy of the Job Post. The post has been shared as we received it from our staff.