Law Audience is an online legal platform which is aimed at spreading the legal education and other opportunities related to the field of law among the legal audience as much as possible.
About the Webinar
Topic: A Law Student's Dream to Practice in the Supreme Court of India.
Date: 28th June 2020
Timings: 3:00 PM to 4:00 PM
It is open for Students, Lawyers, Research Scholars, Teachers, Judges, Professionals and Academicians or for anyone who is interested in the topic of the Webinar.
To register for zoom, click here.
To register for youtube, click here.
About the Speaker
Advocate Haresh A. Raichura, Supreme Court of India: In 1982, while practicing in District Court Junagadh, he was standing before a cupboard in the library and he was reading a Justice P N Bhagwati Judgement. Just then an idea came. If he works hard in district court, his work can benefit only one or two persons. But if he works hard in the Supreme Court, it can benefit thousands of litigants.
This is how a dream began. In 1990, after 8 years, he was practising in Supreme Court. During this webinar session, he can describe his journey, struggles, low periods, high periods and how some of his judgements (Bipinchandra Shantilal
Panchal versus State of Gujarat) changed the way evidence was recorded in criminal trials, how they unclogged criminal trials, and how his some other judgements helped thousands of farmers.
Then he can say about work culture in the Supreme Court and can reason why it is far far better to focus on practicing at High
Court and Trial Court.
Important Links
For the official notification, click here.
For more details and to register, click here.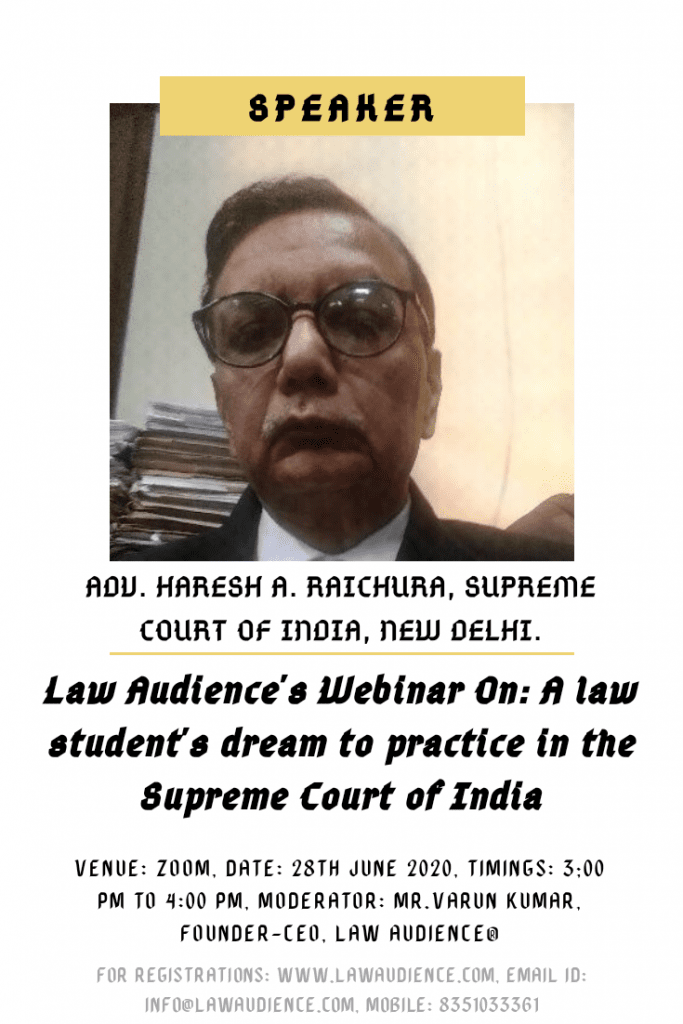 ---
Libertatem.in is now on Telegram. Follow us for regular legal updates and judgements from the court. Follow us on Google News, Instagram, LinkedIn, Facebook & Twitter. You can also subscribe for our Weekly Email Updates. Libertatem Group does not take any responsibility for the accuracy of this Event Notification. The post has been shared as we received it from the event organizers/host