Vidvat is starting it's entire month programme, Ambiente on 2nd June.
Theme
The theme of the programme is Retracing green economy and environmental conservation amidst COVID-19: An academic deliberation" .
On 2nd we are having our first informal session where we will be discussing and deliberating over movie Interstellar .
This will be the introduction of the theme in relation with environment issues at global level. Through this movie, we understand that if environmental deterioration continues then the situation shown in the movie might be the situation we will be heading towards in near future. Thus, vigilant actions need to be taken.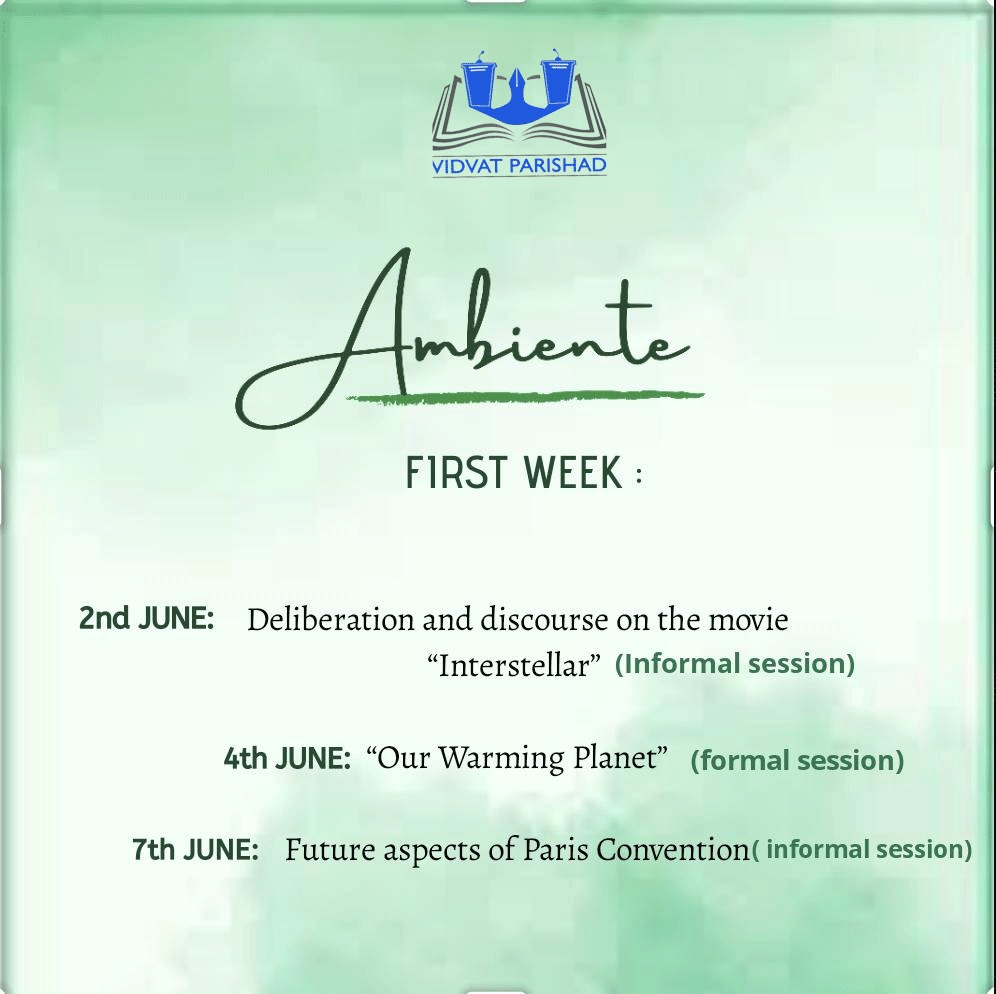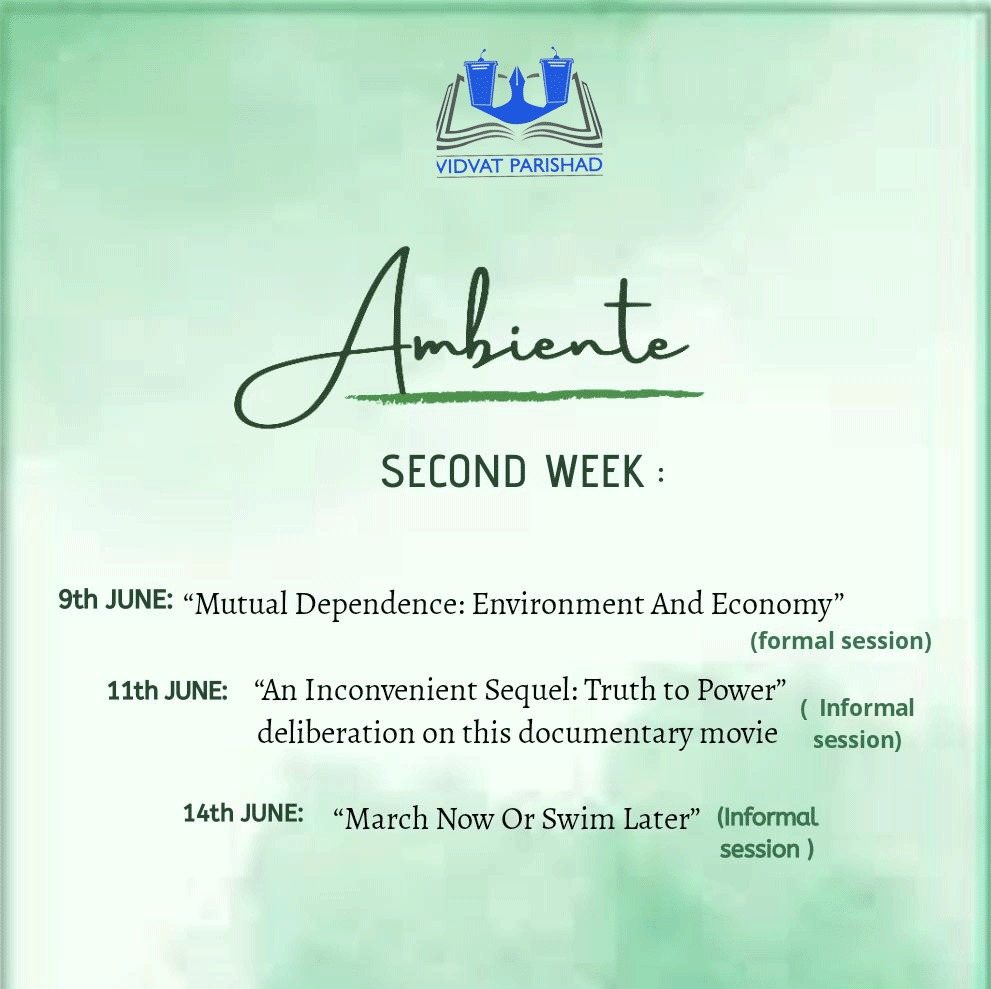 Time
9pm onwards.
Moderator
Mr Ojasvi Sharma
Please visit Instagram page to register or contact-
Ms Ankita Gupta (8989703616)
Ms Megha Khandhar (9274272417)