Continued support of delegates in IMUN Online Conferences has ensured regularly sold-out conferences, committees with vision and greater streamlining of processes.
This huge success has prompted us to go the extra mile with our newest event: IMUN Online Conference 17.0 : Experience the Best of Diplomacy and Excellence
✅ At IMUN 16.0, we take a look at all that while also analysing the mitigation of discrimination against women as well as analysing global trade.
Committees & Topics: 
1. United Nations Development Programme (UNDP)
Topic: Mission 2030: Attaining zero hunger in Africa
2. UN Women
Topic: Bridging literacy gap between men and women
3. Continuous Crisis Committee (CCC)
Topic: Mitigating future pandemics in the wake of Covid-19
4. World Health Organisation (WHO)
Topic: Ensuring smooth immunization programmes during a pandemic
We have already get a ton of exciting response of this event. We suggest you register now before seats run out.
Participation Fee: Rs.700 (Limited Seats Only)
Time & Date: 5th – 6th August, 2020 Starting from 12:30 pm to 6 pm Indian Time.
Mode: Zoom Conference
Inclusions in the IMUN Online Conference 16.0:
– Participation Certificates
– IMUN Study Materials
– Committee Sessions
– MUN Training 101 – Opening / Closing Ceremony
– Position Paper Submission
– Awards to the Winners
– Expert Sessions & QnA Participation Fee: Rs.700 (Limited Seats Only)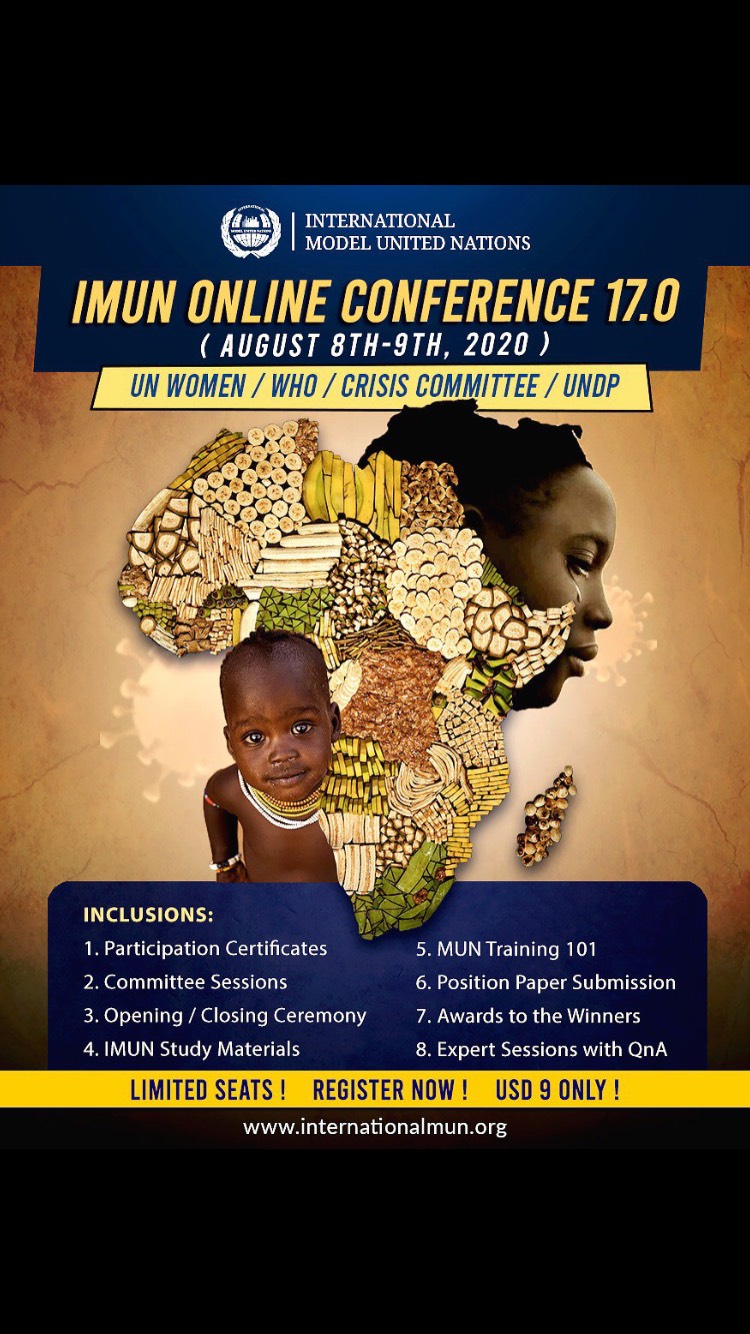 ---
Libertatem.in is now on Telegram. Follow us for regular legal updates and judgements from the court. Follow us on Google News, Instagram, LinkedIn, Facebook & Twitter. You can also subscribe for our Weekly Email Updates. Libertatem Group does not take any responsibility for the accuracy of this Event Notification. The post has been shared as we received it from the event organizers/host.