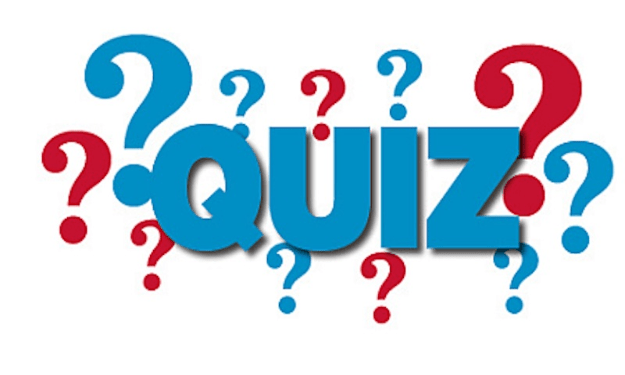 About the Organizer
JECRC University, Jaipur, Rajasthan is one of the Premier University of North India, established under The JECRC University Act, 2012 of Government of Rajasthan. JECRC University had started Faculty of Law in 2017 with approval of Bar Council of India.
About the Event
To avoid the boredom of the quarantine and to keep your legal knowledge updated Faculty of Law JECRC University is back with KVIZ: 3rd National Online Legal Quiz Competition for Law student. So, buckle up guys and show your participation in this interesting National legal Quiz from home.
Last date for Registration: 20th July 2020
This Competition is on 2 Subjects
Jurisprudence
Law of Evidence
Date and Time of the Competition
Jurisprudence: 22nd July 2020 (4 – 4:45 pm)
Law of Evidence: 23rd July 2020 (4 – 4:45 pm)
Eligibility
Law Student pursuing 3 year or 5-year course from any recognized university/colleges.
Important Guidelines
The quiz shall take place online through Google Quiz, the paper will include Multiple Choice Questions only.
It shall have 50 questions.
45 minutes will be allotted to attempt and submit.
Each question will carry 01 marks and there will be no negative marking.
The results declared would be final and the authority vests with organizers, to change or modify the same.
Note: In case 2 or more participants secure the same marks then submission time will be considered as judgment criteria.
Registration Procedure
Participants are required to register and pay the amount through Paytm.
Registration Fees
For One Subject: Rs. 100/-
For Two Subjects: Rs. 150/-
Payment Mode
UPI at UPI ID: [email protected] or via Paytm at 9929016828
Participants are required to send a screenshot of payment on above mentioned number respectively.
The registration link of the JECRC University's Online Legal Quiz Competition is here.
Prizes
1st position holder will be awarded Rs. 1000 cash prize + Certificate of Merit.
2nd position holder will be awarded Rs. 750 cash prize + Certificate of Merit.
Next Top 3 students will be awarded a Certificate of Excellence.
Every participant will be awarded a Certificate of Participation.
Contact Information
Email ID: [email protected]
Harshit Gupta: +91 99290 16828
Priyanshi Khunteta: +91 97723 46640
---
Libertatem.in is now on Telegram. Follow us for regular legal updates and judgements from the court. Follow us on Google News, Instagram, LinkedIn, Facebook & Twitter. You can also subscribe for our Weekly Email Updates. Libertatem Group does not take any responsibility for the accuracy of this Event Notification. The post has been shared as we received it from the event organizers/host