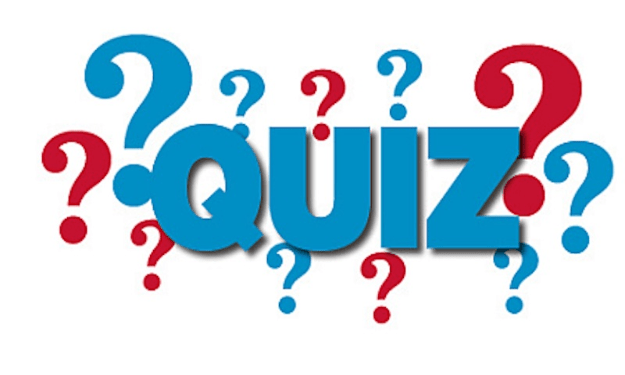 Prolawctor aims at becoming a one-stop solution for law students in terms of various aspects of the legal profession. We are providing, free of cost notes on Criminal Law, Administrative Law, Torts and Contracts among a continuously expanding, wide database. We also provide updates about legal events and current affairs along with providing job and internship related solutions. We are making constant efforts to put up high quality information with the help of judgement, articles, blogs and current affairs from all over the world with utmost responsibility.
Prolawctor welcomes you to its very first Campus Ambassador program. We invite you to visit our website at https://www.prolawctor.com/
About the Program
We invite you to the first edition of Prolawctor's Online Quiz Series. A diverse range of interesting legal questions handpicked for the legal geeks. Come on and challenge yourself in this highly curated online quiz series.
About the Quiz
We are going to conduct two quiz competitions on the topics Contracts Act and Constitutional law. You can participate in either one of them or both. The winners of both competitions are going to be awarded good prize money as well as appreciation certificates. Thus, we take immense pleasure to announce a "NATIONAL QUIZ COMPETITION ON CONTRACTS ACT AND CONSTITUTIONAL LAW"
Tentative Dates:
July 18, 2020 -Contracts Act
July 19, 2020 -Constitutional Law
Mode: Online
Registration Fee:
Participation in 1 quiz -Rs.50
Participation in both- Rs.80
Discount
All the members from your portal who wish to participate in our event will be given a discount of 20% exclusively.
Our team would allocate a coupon code for your members, so whoever from your portal wishes to participate in the event can use the coupon code to avail the discount.
Format: MCQ
Rules
One person can participate in either one or both the quizzes.
The quiz will be conducted online.
The last date of registration for the quiz is on July 17, 2020 at 11:59 p.m. (IST)
The themes for the quiz are 'Contracts Act' and 'Constitutional Law'
There will be no negative marking.
There will be a total of 50 questions.
The results declared would be final and the authority vests with Prolawctor to change or modify the same.
Rewards and Perks
1st Prize: Rs. 300+ Letter of Merit+ Free Publication+ Internship opportunity at Prolawctor.
2nd Prize: Rs. 200+ Letter of Merit+ Free Publication+ Internship opportunity at Prolawctor.
3rd Prize: Free Publication+ Internship opportunity at Prolawctor.
4th -10th Position: Internship opportunity at Prolawctor
For any Queries Contact us at 7318155422, 9728204244 OR, write to us at [email protected]
---
Libertatem.in is now on Telegram. Follow us for regular legal updates and judgements from the court. Follow us on Google News, Instagram, LinkedIn, Facebook & Twitter. You can also subscribe for our Weekly Email Updates. Libertatem Group does not take any responsibility for the accuracy of this Event Notification. The post has been shared as we received it from the event organizers/host