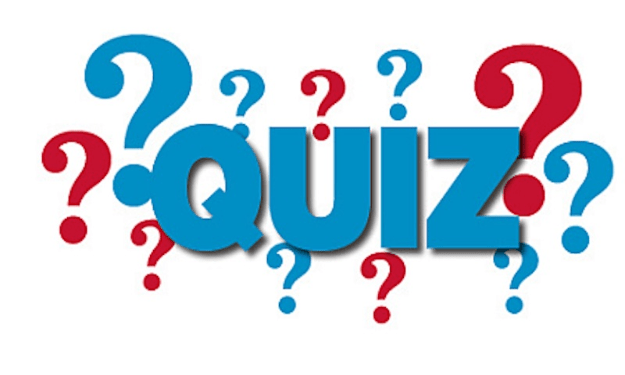 CB Educational Services is a technology-driven Limited Liability Partnership, incorporated in 2019 to ply innovative, Avant-garde ideas to revolutionize the education sector globally. CB Eduvents is dedicated to providing various avenues for the expression and enrichment of the ideas of people associated with various fields of study. Having on board, partners, and other members with expertise in their respective fields, we aspire to cater to the diverse learning needs.
About the Quiz Competition
In furtherance to the aim of revolutionizing the education sector, CB Eduvents is pleased to introduce the 1st Online National Tort Law Quiz Competition. It aims to provide a unique platform to students and Tort Law enthusiasts across the country to put their knowledge and quizzing instincts to test. We assure you of an experience filled with legal knowledge, excitement, and ecstasy!
Prizes
Trophy and Certificate to Winner (trophy to be sent through post).
Certificate of Merit for Subsequent 9 Performers.
Certificate of Participation to all the Participants.
Important Dates
Last Date for Registration(s): July 06, 2020
Date of the Competition: July 10, 2020
Declaration of Result: July 10, 2020
Eligibility
The quiz is open to students pursuing UG/PG Course in any recognized University.
Format
The quiz will be conducted online.
Participants can participate in the quiz from anywhere with the use of a Laptop or Mobile Phone.
Rules
The quiz will comprise of 25 MCQs to be attempted in 8 minutes and in one go.
Every question will carry equal marks & there will be no negative marking.
The quiz will be based on general principles of Tort Law.
The quiz is open to students from any stream.
Participation as a team is not allowed.
The registration amount shall not be refunded in any case whatsoever.
Any technical faced by any participant shall entirely be at his responsibility and organizers owe no liability/responsibility towards the same.
Participants shall ensure decent internet connectivity and are advised to be online at least 30 minutes before the quiz begins.
Certificate of Participation will be given to all participants.
All certificates shall be in digital form and will be sent on the e-mail id provided in the google form.
The decision of the Organizers shall be final and binding in relation to any matter connected with the competition.
Participants are advised to check their mailboxes regularly for updates.
In case of a tie, the higher rank would be determined by draw of chits.
The organizers can change the rules of the quiz at any time.
Registration & Participation Procedure
The registration fee may be paid by clicking here.
After making the payment, fill this form here.
Email s the transaction number on [email protected] for completing registration.
Note: The Last date to Register for the Quiz is July 06, 2020 (2300 hours).
Registration Fee
A registration fee of Rs. 150/- will be charged for participation.
Contact Information
Contact Person: Mr. Ayush Jaiswal
E-mail: [email protected]
Phone Number: +91 903 945 7891, +91 888 533 3791 ()
---
Libertatem.in is now on Telegram. Follow us for regular legal updates and judgements from the court. Follow us on Google News, Instagram, LinkedIn, Facebook & Twitter. You can also subscribe for our Weekly Email Updates. Libertatem Group does not take any responsibility for the accuracy of this Event Notification. The post has been shared as we received it from the event organizers/host.