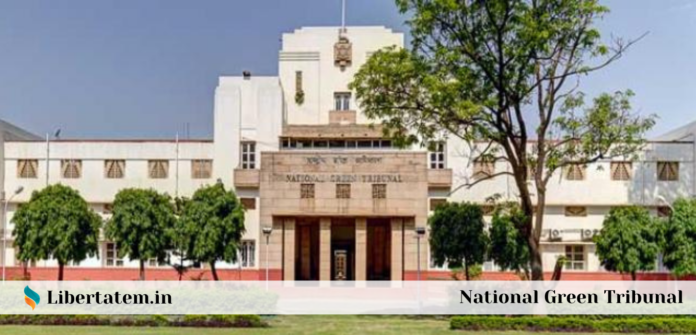 The National Green Tribunal, in this case, ruled that the petition will not be maintained as it is barred by time under Sec. 16 of National Green Tribunal Act whereas communication will be considered complete once the news has been put in the public domain
In the present case, the appellants filed a Miscellaneous Application under Section 16 of the National Green Tribunal Act, 2010 to permit the filing of the application and condone the delay against the letter dated 25th January, 2018 issued by Ministry of Environment and Forest and Climate Change (MoEF&CC), Government of India, whereby environment clearance had been granted to M/s UltraTech Cement Ltd. for limestone mining at villages Kalsar, Dayal and Kotda Taluka Mahuva, District Bhavnagar, State of Gujarat.
It is the case of the applicant that although the environment clearance letter/order is dated 25th January 2018, the communication, which is necessary for the limitation to begin, is in fact not complete till date.
Since, the appellants are illiterate villagers and are not so well conversant with the internet, tried to find out about the environment clearance, with the help of some educated persons in the vicinity those who are computer literate, and tried to get a copy of environment clearance from the website of the project proponent, but could not find the same on their website. Therefore, the issue in the present case is which date should be considered as the date of communication and whether the Appeal is well within limitation or not.
Court's Decision  
The court dismissed the petition as not being maintainable on account of being barred by limitation. The court in its judgement stated that EC granted on 25.01.2018 was very much uploaded by the Ministry on 29.01.2018 and was also downloaded on 30.01.2018. On the contrary, the appellant has only tried to explain, in general terms, the period that too only from 10.04.2018 onwards. The appellant has concealed material facts of EC being uploaded by the Ministry on 29.01.2018, the publication of EC in the newspaper by the respondent.
Therefore, it has no hesitation in holding that the grant of EC was in the public domain on 30.01.2018, if not on the earlier day. It is the duty of the appellant to explain each day of delay which prevented him with sufficient cause from filing the appeal within the prescribed period. The court carefully perused the averments made in the application for condonation of delay and said that the application neither gives any sufficient cause nor explains the same in respect of each day.
---
Libertatem.in is now on Telegram. Follow us for regular legal updates and judgements from the court. Follow us on Google News, Instagram, LinkedIn, Facebook & Twitter. You can also subscribe for our Weekly Email Updates. You can also contribute stories like this and help us spread awareness for a better society. Submit Your Post Now.