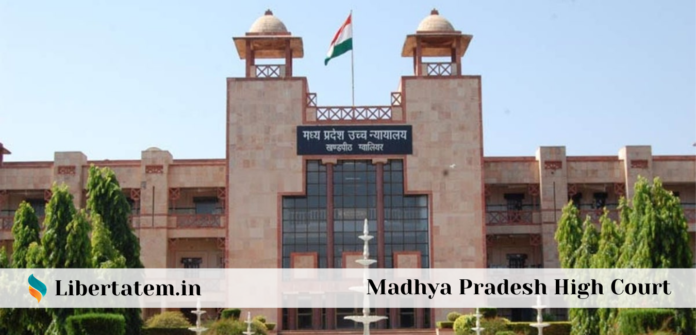 The petitioner filed public interest litigation against a mobile application. He requested a ban on the application. The Court disposed of the plea in light of orders passed by the Centre imposing a nation-wide ban.
Facts of the Case 
The petitioner, Mr. Naman Choubey, invoked Article 226 of the Constitution. They filed public interest litigation against the mobile application. A Chinese firm named M/s. Byte dance owns and manages the content of the application.
Procedural History
In July 2019, TikTok received a notice from the Ministry of Electronics and Information Technology. The application aided anti-national and unlawful activities. The Ministry had sent queries and warned against the stringent actions.
In 2019, the Madras High Court issued an interim order against TikTok. The Court observed the harmful effects of using the app. The Court also observed that children expose themselves to inappropriate and disturbing content. The plea stated degrading culture, social stigma and medical issues among youths. But, the Court lifted the ban after issuing directions.
Contents of the Petition
The plea allegedly states that the application has affected the youth of the country. The addicted people are prone to degrading state of mind. The application has caused hazardous effects towards well-being, moral ethics and sense of judgement.
The petitioner sought directions from the Telecom Regulatory Authority of India and another. The TRAI Act, 1997 empowers it to regulate the flow of data from users to application makers. It may also define the composition of personal information, data ownership and privacy.
Court's Judgement
Justice Sheel Nagu and Justice Rajeev Kumar Srivastav pronounced the order.
The Court asserted- "In view of the above ban imposed by the Government of India, the grievance of the petitioner appears to be redressed at least for the time being."
On 29.06.2020, the Central Government invoked Section 69A of the Information Technology Act, 2000. They also accessed relevant provisions of the Information Technology (Procedure and Safeguards for Blocking of Access of Information by Public) Rules, 2009. They also blocked 59 other Chinese applications. The decision comes in the light of tension with the country of the parent companies. Thus, the ground of the temporary ban is the rationale of the present matter.
Moreover, the Centre imposed a ban when the Court heard the present matter. The Court did not note the merits of the case. Hence, the Court disposed of the matter as 'infructuous'. The petitioner is at liberty to approach the Court if any fresh cause of action arises under the law.
---
Libertatem.in is now on Telegram. Follow us for regular legal updates and judgements from the court. Follow us on Google News,Instagram, LinkedIn, Facebook & Twitter. You can also subscribe for our Weekly Email Updates. You can also contribute stories like this and help us spread awareness for a better society. Submit Your Post Now.