Today, on 30th May 2020, the Hon'ble Chief Justice of Gujarat High Court has nominated the following Hon'ble Judges to attending urgent judicial matters from their respective residences through Video Conference, irrespective of roster (Specially Assigned Matter) during the present crisis period: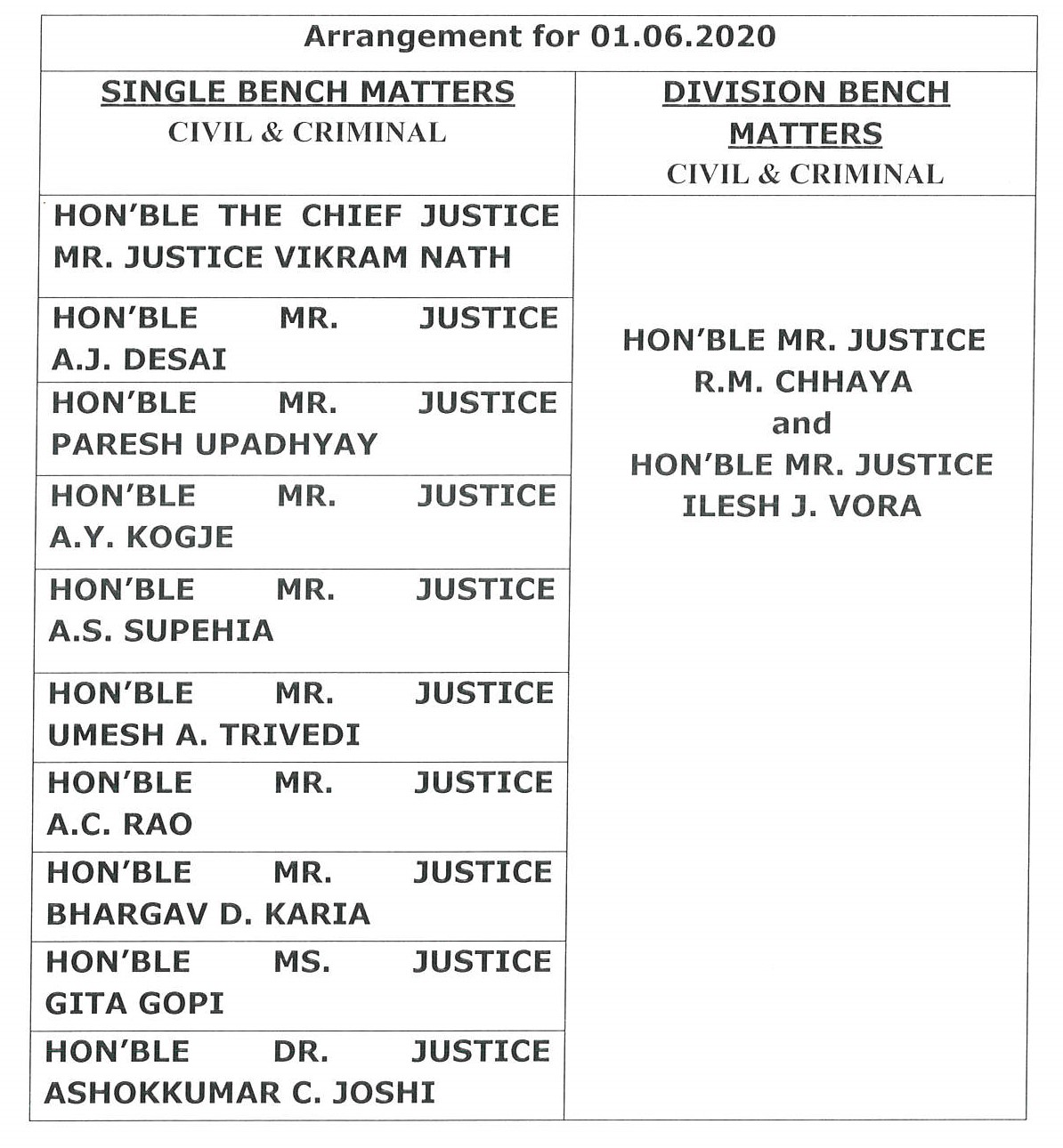 The Hon'ble Judges of the Single Bench have given directions to the registry not to place matter of particular Advocates before them. The matters wherein orders have already been passed "Not before this Court" in that situation the registry has to place such matters before the bench of the next Single Bench.
Justice Pardiwala Not on Roster
The new roster has somehow managed to miss the name of Justice Pardiwala who had been proactive in deciphering the incompetency of the state government and its functionaries during COVID-19. He had also passed various orders critical of the state government and its functionaries in a PIL pertaining WP (PIL) No. 42 of 2020.
Official Notification is here
---
Libertatem.in is now on Telegram. Follow us for regular legal updates and judgements from the court. Follow us on Google News, Instagram, LinkedIn, Facebook & Twitter. You can also subscribe for our Weekly Email Updates. You can also contribute stories like this and help us spread awareness for a better society. Submit Your Post Now.