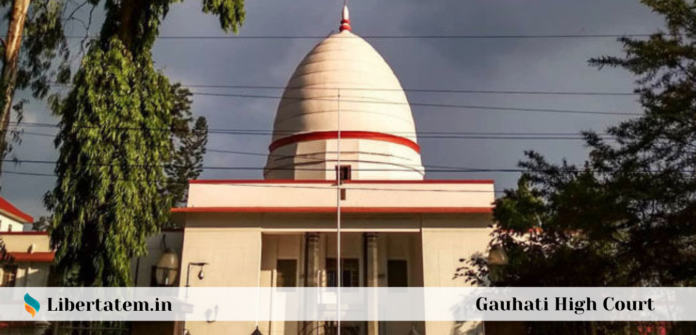 An application was filed under Section 439, Code of Criminal Procedure, 1973 (Cr.P.C) praying for bail of the accused-petitioner named Sri Jagdish Boro who has been in detention in connection with Changsari Police Station Case No. 14/2020, registered under Section 387/294/509/354 (D), I.P.C. read with Section 67 of POCSO Act since 07.01.2020.
The concerned case diary, as called for, has been received by the Learned Additional Public Prosecutor. It transpires that the accused-petitioner was earlier arrested in connection with Changsari Police Station Case No. 402/2018, registered under section 366 A/ 376, I.P.C read with Section 4 of POCSO Act, which had been registered on the basis of an FIR lodged by the same informant.
Issues before the Court
It has been alleged in the FIR that after his release on bail, the accused-petitioner has been harassing the family of the informant by giving threats to upload pictures and videos of the informant's daughter in the internet.
The statement of the victim has been recorded under Section 164, CrPc. On the other hand, the case of the accused-petitioner is that he had not made any such threats and had not uploaded any photograph or video of the victim in the internet. The petitioner was in custody since 07.01.2020
Gauhati Judgment
Accordingly, it is directed that the petitioner shall be released on bail of Rs. 20,000/- with one local surety of the like amount to the satisfaction of the learned SDJM, Rangia subject to the following conditions:-
The petitioner shall not leave the territorial jurisdiction of the learned SDJM, Rangia without prior permission of the said learned Court;
The petitioner shall not hamper with the investigation or tamper with the evidence of the case. The petitioner shall not directly or indirectly, make any inducement, threat or promise to any person acquainted with the facts of the case so as to dissuade him from disclosing such facts to the Court or to any police officer.
Hence The bail application stands disposed of in the aforesaid terms.
---
Libertatem.in is now on Telegram. Follow us for regular legal updates and judgements from the court. Follow us on Google News, Instagram, LinkedIn, Facebook & Twitter. You can also subscribe for our Weekly Email Updates. You can also contribute stories like this and help us spread awareness for a better society. Submit Your Post Now.