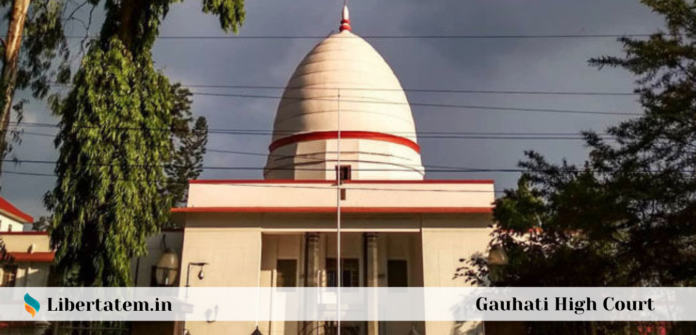 Jakir Hussain Mandal married the sister of the Complainant on 10.8.2019. After a few days of marriage, the accused harassed her mentally and tortured her physically. He demanded a motorcycle and money for doing business. 
The Family of the victim tried to resolve the dispute by giving financial help. But the eagerness of the accused not satisfied. On 12.1.2020 the accused informed the family of the victim that she died in a rail accident. The family of victim alleges that this is not an accident but she had been killed. 
Contention of the Applicant
Karim Ali Mondal and Anowar Hussain Mondal filed an application of anticipatory bail under section 438 of the Code of Criminal Procedure in the case of dowry death under Section 304(B) of Indian Penal Code. Due to the pandemic COVID-19, the proceedings have been conducted virtually. 
Contention of the Respondent
That the application is pending since 2.3.2020 as the counsel of the applicant is not appearing before the court. Further, there is no reason to adjourn the matter for an extended period. Also, there must be deposition of this application by using the statutory provision of the Indian Penal Code and the Indian Evidence Act. Moreover, the dying declaration of the victim was not found in the investigation. Therefore, this proves that this was not a case of dowry death. 
Legal Aspect
The essential ingredients of Section 304 (B) are:-
the death of women on account of unnatural causes; 

death within seven-year of marriage and 

before the death, there is cruelty or harassment by husband or relative of the husband or in connection, there is any demand for dowry.
These ingredients also attract Section 113(B) of the Indian Evidence Act, 1872. Section 113(B) states that there is a presumption that death is dowry death.
Court Judgment
The Court considered Section 304(B) of IPC in conjunction with Section 113(B) of Indian Evidence Act, 1872. It held that it is prima facie evident that death is dowry death. They observed the nature and seriousness of the offence. Consequently, they denied the grant of bail in favour of the applicant. Hence, the Applicant's application was dismissed. 
---
Libertatem.in is now on Telegram. Follow us for regular legal updates and judgements from the court. Follow us on Google News, Instagram, LinkedIn, Facebook & Twitter. You can also subscribe for our Weekly Email Updates. You can also contribute stories like this and help us spread awareness for a better society. Submit Your Post Now.