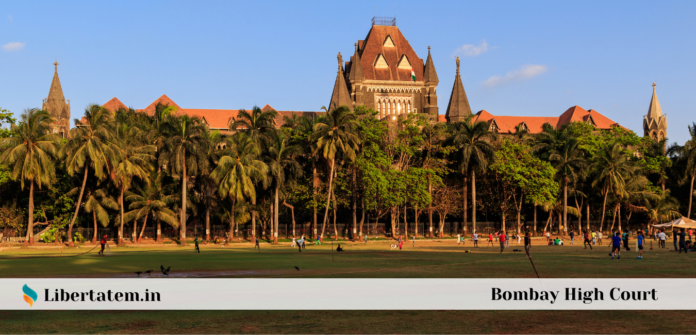 A PIL has been filed by a group of Advocates seeking special hardships and allowances for cops. The PIL challenges a State Government Resolution (GR) issued on April 1.
The report stated that 50% salary of class I and II state government officials and 25% of class III government official will be paid during the pandemic period, while there is no financial emergency declared. The Plea stated that deducted payment to police officials will affect them adversely. Thus, the decision was arbitrary and needs to be removed without delay.
Advocates, who filled the petition includes Tosif Shaikh, Satish Gaikwad, Ganesh Gupta, Kranti Sahane, Swapnil grime, Suraj Jadhav, Kedar Milwala and Brajesh Kumar.
Petitioner's Submission
The petition filed by Advocate Tosif C. Shaikh and Satish S Gaikwad through Advocate Ganesh Gupta highlighted that;
"The police forces are working over-time across the country and are subject to immediate risk of the disease being on the frontline, next to the doctors and medical staffs."
The petition also refers to several COVID-19 cases in the past which has affected the police officials. Police Personnel have been found COVID-19 positive.
According to news reports, the government has elucidated that this is not a pay cut. Rather, the salaries would be paid off in instalments. The Government has said this in view of the present health crisis and its economic impact.
Petitioner's further argument stated that this would affect the morale of the police officers. They also said that this deduction of salaries will only lead to having a negative impact on these tirelessly working officers.
Petitioner's also argued that the risk and hardship allowances and other incentives must be paid to police officers. Petitioner's moreover stated the fact that there is no such scheme, as of now, that would secure hazard pay or compensation for the police personnel who are fighting their lives.
Advocates also added points while referring to the 7th Central Pay Commission. He stated that, in April 2017, the 7th Central Pay Commission had suggested the state government to make provisions for risk and allowances. It never materialized.
The said petition was filed under Article 226 and 227 of the Indian Constitution.
A PIL filed by advocated also seeks PPE (Personal Protection Equipment) kits for government officials
The petition highlighted several reports of the police being attacked by the persons in compliance with the lockdown. The respective families of the police personnel are at risk. No steps are taken as of now for their physical as well as their mental well-being.
Apart from all these trauma's and heightened risk of infection, they are also dealing with social ostracism, harassment, and assault.
According to the petition, arrangement of protective gears such as masks, gloves and sanitizer for police personnel's must be made on priority. To protect these officers from being infected by the virus as their safety cannot be compromised.
It was further prayed by the petitioner's that the Government should recruit physically abled persons on an ad hoc basis. So that the police officers are not overworked during this time.
---
Libertatem.in is now on Telegram. Follow us for regular legal updates and judgements from the court. Follow us on Google News, Instagram, LinkedIn, Facebook & Twitter. You can also subscribe for our Weekly Email Updates. You can also contribute stories like this and help us spread awareness for a better society. Submit Your Post Now.