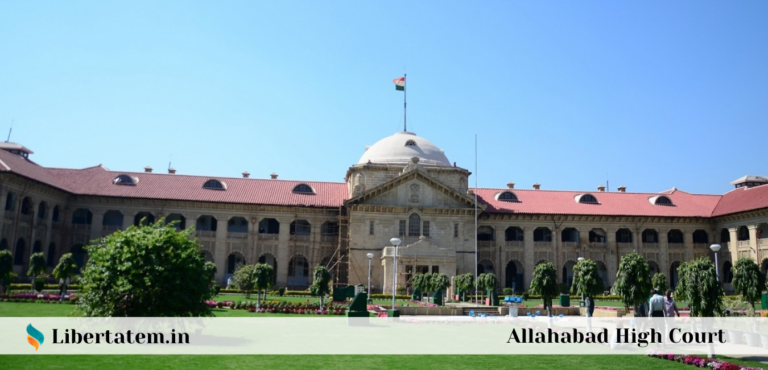 Author: Sakina Kapadia
Excerpt
Two petitions had been filed before the High Court of Allahabad on July 1 2020, and September 30, 2020. The petitions sought a direction to set aside the State Government's order to extend the tenure of the UP Sunni Waqf Board by six months each.
Facts of the Case
Due to the pandemic of COVID-19, the State Government had failed to elect members of the UP Sunni Central Waqf Board. The five-year term of the UP Sunni Central Waqf Board was to expire on 1st April 2020. But the State Government extended its term by six months till July 1, 2020. And on September 30 extended the tenure by six more months citing the COVID situation. Due to which, the Petitioners had challenged UP Government's order stating that the Waqf Act, 1995 does not empower the State of Uttar Pradesh to extend the term of an elected Board. It has also been asserted that the State extended the term of the Board beyond its authority for certain extraneous considerations.
Submissions before Court
Senior Counsel SFA Naqvi appeared for the Petitioners. He stated that the lockdown imposed to combat pandemic had come to be withdrawn on May 31, 2020. Thus, there was no reason for further extension of the term of the Waqf Board.
Ld. Counsel further submitted that the total number of voters to elect Sunni Central Waqf Board were less than 600. Hence, such a number of voters could have participated in elections adhering the protocol applicable to combat the pandemic.
On which Counsel for the Government argued that in the month of April 2020, the pandemic was at a peak and the entire country was facing a lockdown. Hence, it was not possible to conduct elections of the Board.
Court's Observation
The Court observed that since the tenure of the Board was to expire in April 2020, the Government could have been vigilant enough to initiate the process of holding elections in the month of February 2020 itself. The Court further remarked that the Government at least after completion of the term of the first extension could have held the elections to have a newly elected body on October 1, 2020.
Court's Order
The Division Bench comprising Chief Justice Govind Mathur and Justice SS Shamshery appointed the Principal Secretary of Minority Welfare and Waqf as an administrator of the Sunni Central Waqf Board. The Court further held that the administrator, however, would not be eligible to take any policy decision relating to the Board. Further, the official was directed to ensure that polls were held, and hand over the charge to an elected board by February 28, 2021.
---
Libertatem.in is now on Telegram. Follow us for regular legal updates and judgment from courts. Follow us on Google News, Instagram, LinkedIn, Facebook & Twitter. You can subscribe to our Weekly Email Updates. You can also contribute stories like this and help us spread awareness for a better society. Submit Your Post Now.