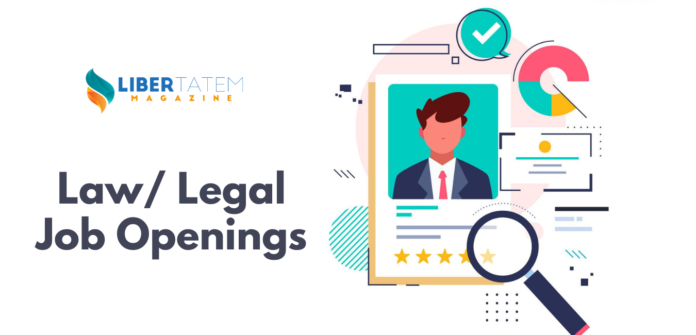 About the Organization
New Delhi Municipal Council is the municipal council of the city of New Delhi, India, and the area under its administration is referred to as the NDMC area.
Job Description
Legal Advisor on Deputation for 3 years.
Number of Vacancies
1 (One)
Location
Delhi, India
Eligibility
Holding analogous posts on regular basis in their parent cadre/department in Government/Semi-Government or Autonomous body.
With two years' service in the grade rendered after appointment thereto on a regular basis in the pre-revised scale of PB-4 Rs. 37400-67000 + Grade pay Rs. 8900/- (revised in 7rh CPC Pay Level 13A) or equivalent in the parent cadre/department.
Degree in law from a recognized university or equivalent and with 15 years' experience of legal matters.
Salary
PB-4 37400-67000 + Grade Pay  (revised in 7th CPC Pay Level 14 Pay Matrix Rs. 144200-218200)
How to Apply?
The applications of the eligible & willing officers, who would be spared in the event of their selection may be forwarded in the enclosed Proforma in duplicate to the undersigned at Room No. 5016, 5th Floor, Palika Kendra, Sansad Marg, New Delhi-110001, by 31st July 2020.
The application should be duly signed by the applicant and certified by the Head of Department/ Employer' The candidates applying for the post shall not be allowed to withdraw their candidature subsequently.
Contact Information
New Delhi Municipal Council, (NDMC Head Office), Palika Kendra, Parliament Street, New Delhi-110001
Important Links
The official link to the website of New Delhi Municipal Council is here.
The link to the Brochure of the job is here.
---
Libertatem.in is now on Telegram. Follow us for regular legal updates and judgements from the court. Follow us on Google News, Instagram, LinkedIn, Facebook & Twitter. You can also subscribe for our Weekly Email Updates. Libertatem Group does not take any responsibility for the accuracy of the Job Post. The post has been shared as we received it from our staff.