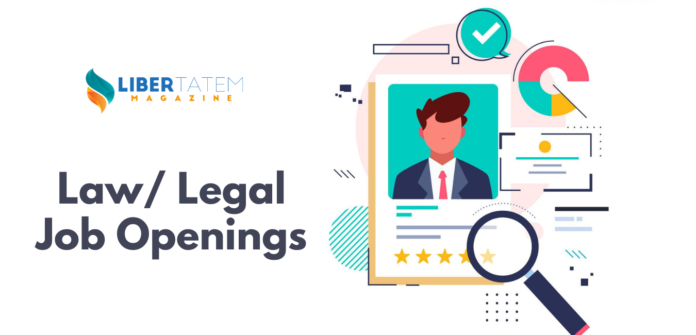 About the Organisation
The Karnataka High Court officially known as, Karnataka Uccha Nyayalaya is the High Court of the Indian state of Karnataka. It is located in Bangalore, the capital city of Karnataka. It was previously called as the High Court of Mysore.
Job Description
Karnataka High Court is opening job posts of District Judges.
A candidate selected will be initially on probation for two years or for an extended period, if necessary and he/she must undergo such training as may be specified by the High Court.
Eligibility
Must be holder of a degree in Law granted by a University established by Law in India.
Must be practicing as an Advocate in the High Court or in a Subordinate Court on the last date fixed for receipt of applications and must have so practiced for a period not less than seven years as on such date.
Note: Public Prosecutor/Assistant Public Prosecutor/Government Counsel in full time employment of the State having not less than seven years of continuous practice immediately preceding the last date fixed for receipt of online applications are also eligible for appointment.
Age Limit: Must not have attained the age of Forty-Eight years in the case of candidates belonging to Scheduled Castes or Scheduled Tribes and Forty-Five years in the case of others, as on the last date fixed for receipt of online applications.
Number of Vacancies
30 (thirty)
Location
Opposite to Vidhana Soudha, Ambedkar Veedhi, Bengaluru, Karnataka 560001
Salary
Rs. 51550-1230-58930-1380-63070
How to Apply?
Deadline: 21st October 2020
---
Libertatem.in is now on Telegram. Follow us for regular legal updates and judgements from the court. Follow us on Google News, Instagram, LinkedIn, Facebook & Twitter. You can also subscribe for our Weekly Email Updates. Libertatem Group does not take any responsibility for the accuracy of the Job Post. The post has been shared as we received it from our staff.