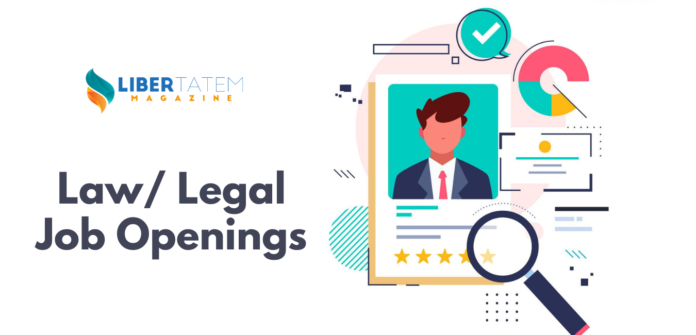 Pension Fund Regulatory and Development Authority (PFRDA/Authority), is a statutory regulatory body in
the financial sector established under PFRDA Act (23 of 2013) passed by the Parliament of India with the mandate to promote, develop and regulate the Pension industry in India.
PFRDA invites applications from Indian citizens for filling up the posts of Officer Grade 'A' (Assistant Manager) in General and Legal Stream. PFRDA reserves the right to increase or decrease, fill up or not to fill up the posts or terminate this process at any stage and accordingly, the applicants shall have no right to participate further in the selection process.
Download Official Notification
---
Libertatem.in is now on Telegram. Follow us for regular legal updates and judgements from the court. Follow us on Google News, Instagram, LinkedIn, Facebook & Twitter. You can also subscribe for our Weekly Email Updates. Libertatem Group does not take any responsibility for the accuracy of the Job Post. The post has been shared as we received it from our staff.