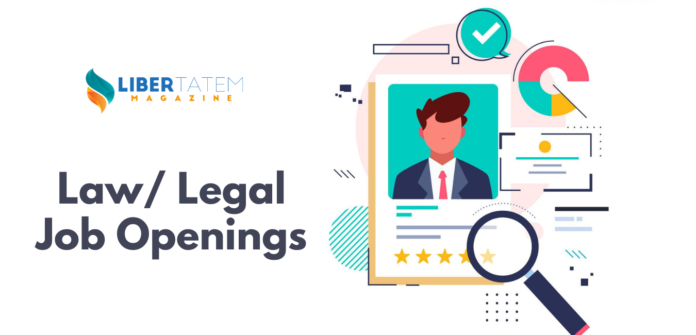 About the Department
The Government of Himachal Pradesh in the exercise of the powers conferred under Article 162 read with proviso of Article 309 of the Constitution of India constituted the H.P. Staff Selection Commission with its headquarters at Hamirpur vide notification No. Per (AP.B) B (1)-1/98 dated 6th October 1998.
Nature of the Appointment
Himachal Road Transport Corporation: Law Officer on Contractual Basis.
Number of posts
1 (one)
Salary
Rs. 10300-34800+4400 GP
Eligibility
The date for determining the eligibility of all candidates in respect of Essential Qualification(s) and Experience, if any, etc. shall be the prescribed closing date for submission of Online Recruitment Application (ORA) Form i.e. 21.07.2020 till 11.59 PM.
Degree in law of a recognized University or equivalent.
The date of determining the eligibility of all candidates in terms of essential qualifications, experience etc. shall be reckoned as on the closing date for submitting the Online Recruitment Applications (ORA).
The decision of the Commission regarding eligibility etc. of a candidate will be final. The onus of proving that a candidate has acquired requisite degree/essential qualifications by the stipulated date is on the candidate and in the absence of proof the date as mentioned on the face of certificate/degree or the date of issue of certificate/degree shall be taken as the date of acquiring essential qualification.
In respect of equivalent clause in Essential Qualifications, if a candidate is claiming a particular qualification as equivalent qualification as per the requirement of advertisement, then the candidate is required to produce order/letter in this regard, indicating the Authority (with number and date) under which it has been so treated, otherwise, the ORA is liable to be rejected.
Age
The minimum and maximum age limit of 18 to 45 years will be reckoned as on 01-01-2020. The upper age limit is relaxable under certain provisions.
Examination Fees
General Category/E.W.S., Ex-Servicemen of HP relieved from Defence Services on their own request before completion of normal tenure. – Rs. 360/-
General IRDP, Physically Handicapped, Ward of Freedom Fighter, Ward of Ex-Servicemen of HP. – Rs. 120/-
Mode of Payment
The candidate can deposit the requisite fee through "Online Payment Gateway" using Credit Card/Debit Card/Net Banking. There will not be any other mode of payment of examination fee.
Deadline
Applications are to be submitted by 21st July 2020 till 11:59 pm through the online form.
For online form, click here.
Contact Information
Phone Number: 01972-222204, 222211
Toll-Free Number: 1800-180-8095
Email ID: [email protected]
Contact on any working day between 10:00 A.M. to 05:00 P.M
---
Libertatem.in is now on Telegram. Follow us for regular legal updates and judgements from the court. Follow us on Google News, Instagram, LinkedIn, Facebook & Twitter. You can also subscribe for our Weekly Email Updates. Libertatem Group does not take any responsibility for the accuracy of the Job Post. The post has been shared as we received it from our staff.