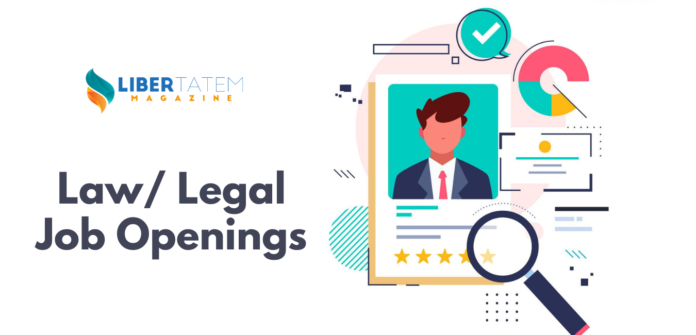 upGrad is an online education platform building the careers of tomorrow by offering the most industry-relevant programs in an immersive learning experience. Our mission is to create a new digital-first learning experience to deliver tangible career impact to individuals at scale. upGrad currently offers programs in Data Science, Machine Learning, Product Management, Digital Marketing, and Entrepreneurship, etc. upGrad is looking for people passionate about management and education to help design learning programs for working professionals to stay sharp and stay relevant and help build the careers of tomorrow.
Our program with IIIT B has been ranked #1 program in the country in the domain of Artificial Intelligence and Machine Learning
About the Role
We are looking for a Legal Manager with a strong foundation in contracts law who shall be responsible for contract review, negotiation and management. This role is about actively handling an array of commercial arrangement, negotiating with the vendors/internal teams and closing the agreements.
Roles & Responsibilities
Drafting, negotiating, reviewing and end to end management of standard company contracts with vendors, clients, etc.
Responsible for negotiating, structuring, and/or administrating contractual documents that establish business relationships with customers, Vendors and/or partners.
Timely follow-up with Vendors/customers, Consultants and providing the appropriate information as and when needed.
Communicating and presenting information to stakeholders regarding contracts.
Monitoring contracts and moving forward with close-out, extension or renewal of contracts
Working with teams to create effective contract management SOP's for their respective teams.
Skills Required
Law Graduate with minimum 5+ years of experience (In house or law firm).
Proficiency in MS Word.
Effective communication, negotiation and interpersonal skills
Exceptional attention to detail, and talent for accuracy and precision
Deep understanding of contracts, contract governance, contractual language and the contract lifecycle
Critical thinking skills and the ability to research and understand legal and financial implications
Superior reading, writing and language skills
Excellent understanding of the business or industry, its services, customers and providers
Should be able to work independently and manage large volumes
Dependability – Ensures that all details of the contracts are compliant
Qualification : LLB
Years of Experience : 5 – 8 years
How to Apply:
Click here to apply
---
Libertatem.in is now on Telegram. Follow us for regular legal updates and judgements from the court. Follow us on Google News, Instagram, LinkedIn, Facebook & Twitter. You can also subscribe for our Weekly Email Updates. Libertatem Group does not take any responsibility for the accuracy of the Job Post. The post has been shared as we received it from our staff.