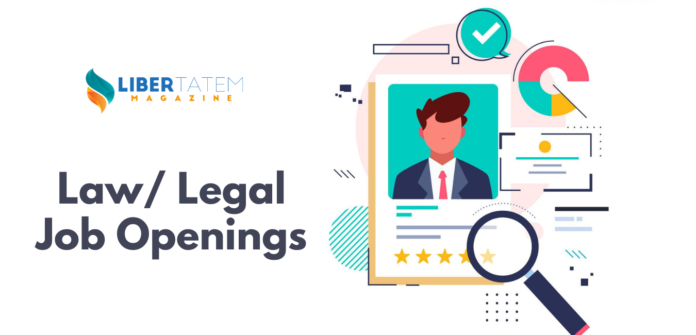 About FamPay
FamPay is India's first payments app for teenagers and their families. With FamPay, minors can do UPI, P2P and card payments without the need to setup a bank account. FamPay allows parents to send money to their kids below the age of 18, which they can spend securely anytime, anywhere, under parent's supervision. FamPay aims at making payments smooth and fun for children.
Founded by IIT Roorkee alumni and backed by some of the most respected investors around the world, we are on a mission to drive 250 Million Indian teenagers on a smooth and fun-filled journey from cash to digital. We are raising a new, financially aware generation who understands the fundamentals of personal finance and is capable of making decisions in their best long term interest.
About this Role
We are looking for our first legal hire, a Legal and Compliance Manager, to add significant value to our business. This position will assist in ensuring that the company operates per law or the land & business, offer counsel on legal and compliance issues, create an effective guardian of the organisation and facilitate business strategies development.
We are a fin-tech startup and hence RBI compliances along with usual corporate and accounting compliances will need to be managed by you.
Responsibilities
Provide expert & strategic legal and compliance advice on various aspects of business to management.
Set internal governance policies and manage the impact of external factors.
Evaluate and weigh multiple inputs and impacts of any decision or course of action, ability to anticipate issues and estimate risks strategically, identify proactive solutions that will eliminate or mitigate risks.
Draft and review contracts and other legal documents for various business lines including fin-tech, lending, payments, mutual funds, insurance, technology, others & lead contract negotiation; (knowledge of relevant guidelines shall be added advantage).
Liaison and follow-up with external law firms on legal matters.
Identifying legal issues and risks that may affect the various businesses of FamPay and ensuring compliances related thereto.
Requirements
LL.B (Company Secretaries qualification will be an advantage).
Minimum 3 years of in-house direct or client experience with a technology startup/ company.
Experience in financial services sector, especially in payments industry is highly preferred.
Overall experience strictly between 3-8 years.
Have strong communication and influencing skills.
In-depth understanding of how legal issues affect organisations.
Ability to develop legal strategy and objectives, excellent knowledge and understanding of corporate law and procedures.
Well-versed in how business operate with financial acumen.
Ability to anticipate legal issues or risks and to – see around the corner.
Why should you join us?
Every once a while, a product comes to life that makes people think, why this was not done earlier? The users love it, the investors dream about the great returns and the team feels the joy and pride every day. We have strong indicators for users and investors and we are building the team, that will have stories to tell all their life.
We believe that a great product is built by a high-quality team that find purpose and joy in their work and we put heavy emphasis on having fun at work.
Perks
1. Competitive Salary
2. Gadgets of your choice
3. All meals on house
4. Medical Insurance
5. Books of your choice
6. Fitness Vouchers
How to Apply