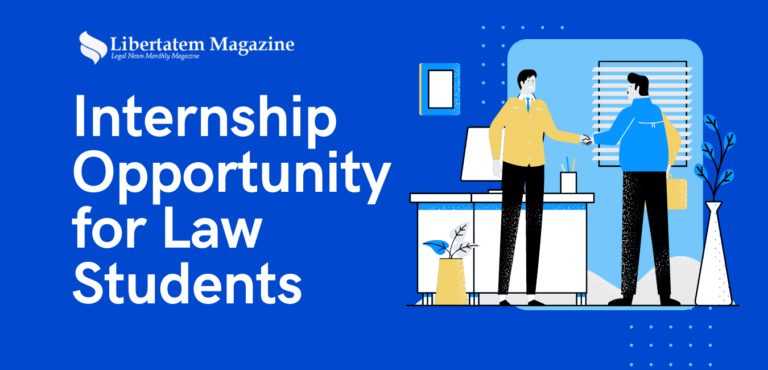 About the Organization:
To introduce us, before connecting may seem difficult. But if you connect to us, you will know what is in the basket.
Though we have tried to explain ourselves, we recommend, Connect to Know.
It is an online platform that is not limited to one genre or one audience. We have tried to come with a platform for everyone either it's a Law aspirant or a law student or a Lawyer. It may seem to be a platform only limited to 'Law' but it is also for a person of 'Non-Law'. As we ourselves are Lawyers, they will be attracted more, but the non-lawyers will be fascinated with our work.
Nature/type/work of internship
For interns, it is very difficult to find an Internship of their interest. We do have completed and interned at many places and know the problems. Sometimes, it may seem a Compulsory Homework and you just try to complete it anyhow without enjoying and living it in your practical world. Therefore, it may be an opportunity for you, to be a part of New Ideas, New ventures, and to use your practicality and real-life experiences creativity, all over it.
This internship comes with an opportunity of being a researcher, work at your comfortable place, and give a pinch of your real small experiences. This may not be limited to only writing your Articles, blogs, or Case studies but anything you want to.
Your ideas will be always welcomed and accepted with a free mind.
PS- No Hard Work / No Smart Work required. No Time boundation and No Compulsion. A Free and happy mind with a sense of practicality and creativity required. We hope, that there will be a lot of interns looking for it.
Number of Interns Required
6 Interns required on the position of Trainee Researcher
Location
Work from home.
Who can apply?
Essential:
Any Law student of 3rd, 4th and 5th Year from 5 Years Integrated LLB course.
Any law student of 2nd and 3rd year from 3 Year LLB Course.
Desirable:
Student who have done their internships in various courts.
Duration of internship
For the first time this will be one month internship and after completion of 1 month on your performance basis, it may be increased.
1 st July 2020 – 31st July 2020
Deadline of Application
26th June 2020
Application Procedure
Interested candidates can share their CV along with a writing sample of 500–1000 words through email at [email protected] with subject as Internship Application for Trainee Researcher.
Perks
Certificate of Internship
Exposure of online Internship
Name of student on published articles and answers of queries.
Contact Information
For any query reach out us at [email protected]
---
Libertatem.in is now on Telegram. Follow us for regular legal updates and judgements from the court. Follow us on Google News, Instagram, LinkedIn, Facebook & Twitter. You can also subscribe for our Weekly Email Updates. Libertatem Group does not take any responsibility for the accuracy of the Job Post. The post has been shared as we received it from our staff.