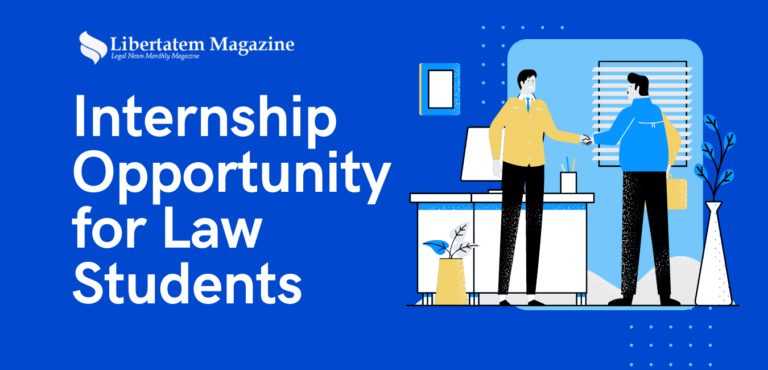 About The Legal Chronicle
The Legal Chronicle is a comprehensive learning platform to enable skill development beyond books. We host an array of events all year round like talks and discussions, moot practices and competitions, and give first-hand info to navigate through law school.
About the Internship
The Legal Chronicle introduces its Online Legal Internship for the coming months.
The Internship focuses on skill development of the interns by providing them opprtunity to organize major events such as, Moot Court competitions, talks, webinars, debates and much more. Knowledge in the most entertaining way is promised in this internship.
Number of Interns Required
20 – 25
Duration of Internship
1 month (July 21 – August 20), may be extended if so desired by the authorities.
Who can Apply
Any student pursuing law in a 5 year or 3-year law course from any recognized university in India.
Application Procedure:
Send your CV on [email protected]
Last date to apply:
20th July 2020.
Contact Info 
Contact us at [email protected] or WhatsApp on 8861410479.
Perks for Interns
E-certificate for Internship
Flexible Working Hours
Abundance of Knowledge in the most Entertaining Way.
Access to Events of The Legal Chronicle at a discounted price during the internship month(s).
Opportunity to join our post of college ambassadors in their
respective colleges.
Libertatem.in is now on Telegram. Follow us for regular legal updates and judgements from the court. Follow us on Google News, Instagram, LinkedIn, Facebook & Twitter. You can also subscribe for our Weekly Email Updates. Libertatem Group does not take any responsibility for the accuracy of the Job Post. The post has been shared as we received it from our staff.