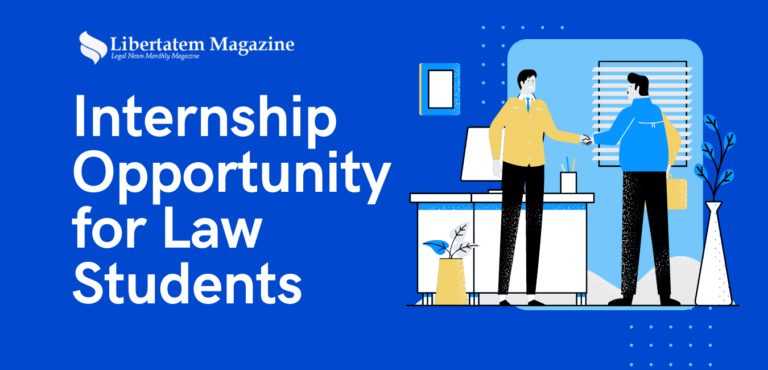 About the Organization 
Lawjustify is a novel platform that aims to cater to the needs of law students by providing them a comprehensive learning and engaging platform to enable skills in the field of law and to grow more in the practical aspect with continuous learning.  The platform is created by law students under the guidance of esteemed legal fraternity from different prestigious institutions.
The venture is in the budding stage, we would love it if you could support and help us to meet our mission, vision, and objectives. To find out more about lawjustify you can visit our website. We are excited to invite interested students aboard in the legal journey from ordinary to extraordinary.
About the internship
To make the fullest use of this time when everyone is at home due to the current pandemic. The lawjustify introduces its online legal internship for the coming months and inviting application for the same.
The internship focuses on the skill development of the interns and to enrich them with new learnings through their work. Knowledge is the most entertaining way promised in this internship.
Number of Openings
20 (Twenty)
Eligibility
Any student pursuing law in a 5 year or 3-year law course from any recognized and reputed university in India. Also, students in the PG program can apply for the same
Duration 
Interns are required to intern for a minimum period of four weeks and may be extended on mutual consent. [1 Month].
Last Date to apply
15th July 2020.
Application Procedure
Interested candidates are required to mail their CV at [email protected]
with the Subject: Application for the internship.
Perks for Interns
Certificate of Internship
Certificate of Appreciation for outstanding work.
Flexible working hours.
Exclusive opportunities to join different posts like college ambassadors, content creators, etc. T&C applied
An abundance of knowledge in the most entertaining way
Website: www.lawjustify.com
Reach us
For any query contact us at Email: [email protected] or put a query is contact us tab at lawjustify.com or WhatsApp at +91 9589761182, +919893586960
Click here to access the website
---
Libertatem.in is now on Telegram. Follow us for regular legal updates and judgements from the court. Follow us on Google News, Instagram, LinkedIn, Facebook & Twitter. You can also subscribe for our Weekly Email Updates. Libertatem Group does not take any responsibility for the accuracy of the Job Post. The post has been shared as we received it from our staff.