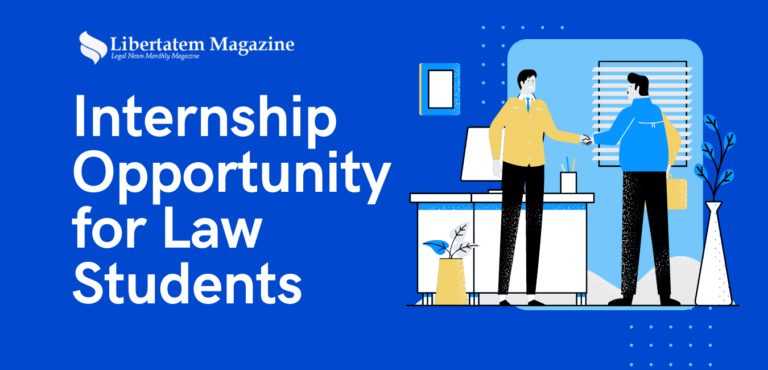 About Office:
Our office offers expert legal advice to State Governments , Autonomous bodies of Govt. of India, business houses, industries and individuals. Our aim is to provide professional, relevant, timely and qualitative cost-effective legal solutions.
Our areas of expertise are in diverse sectors which include Arbitration, Corporate and Commercial Law, Civil & Criminal Litigation, Real Estate, Mining Laws and Constitutional Laws.
Key Areas of work & responsibilities:
Preparing case-briefs, drafting legal documents, research notes, practical assistance, client assistance & articles writing shall govern the nature of the internship.
Eligibility:
We are looking for interns from 3rd year onwards in a 5-year course and 2nd year onwards in a 3-year course. Law Graduates may also apply for Assessment internship.
-The candidate must be hard-working and open to feedback
-The candidate must have experience in research work.
-The candidate should have good drafting skills.
-The candidate should be from well-reputed university and law colleges.
-Applicants must be proficient in English (written & oral) and have strong research and writing skills
Duration of Internship:
One month or Two months (preferably two months).
Number of Vacancies:
6 (Six)
Perks:
Certificate of Experience to Candidates who complete their Term. The stipend will be given based on the performance and the contribution of the intern towards the office work.
Location:
Greater Kailash -1
B-231 A, Greater Kailash-1, New Delhi-110048
Nearest Metro Station – Greater Kailash metro station, Chirag Delhi & Lajpat Nagar .
How to Apply?
Interested Candidates are required to send email mentioning their Name, Mail Id, Contact Details and Duration of Internship along with their updated CV accordingly to [email protected] and/or [email protected].
Please mention in the subject line of email 'Internship/Assessment Internship' before sending your application.
Contact Person:
Ms. Jivika Jolly (Advocate),
Junior to Mr Manoj Gorkela Dy. Advocate General
At Supreme Court of India 🇮🇳
(Gorkela Law Office -AOR)