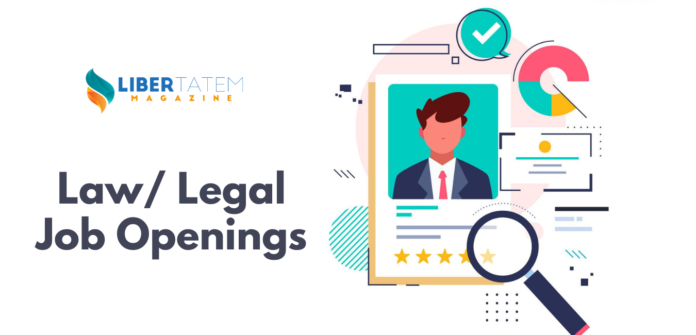 Dubey & Partners-Advocates (www.dubeypartners.com), a full service law firm is URGENTLY hiring Associates for it's DELHI Office in Jasola.
Vacancy for associates:
•Associates (0-2 years experience)
(Salary as per capability & industry standards)
Work would primarily revolve around IPR prosecution (trademark & patents filing/opposition/counter statement etc), Litigation (civil, criminal, commercial, IPR etc), Arbitration, Corporate.
Those residing in Delhi with experience in IPR Filing and Prosecution along with some litigation/arbitration experience shall be given preference.
To apply email your CV along with a brief write up of your educational background and work experience to [email protected] with the subject "Job Application PQE [Your exact experience in YY/MM]".
For queries email to [email protected] in the same trail mail as your job application.
---
Libertatem.in is now on Telegram. Follow us for regular legal updates and judgements from the court. Follow us on Google News, Instagram, LinkedIn, Facebook & Twitter. You can also subscribe for our Weekly Email Updates. Libertatem Group does not take any responsibility for the accuracy of the Job Post. The post has been shared as we received it from our staff.