Department of Sociology, Government College Daman is conducting a National Webinar on the Topic: "Countering Cyber Violence & Hate Speech Against Women" on 28th July 2020 at 11:00 am.
Speaker
Smt. Rekha Sharma
Hon'ble Chairperson
National Commission for Women
New Delhi (India)
Date and Time
28 July 2020, 11:00 AM
How to register
Click here for the registration link.
The last date to apply is 25th July 2020.
Contact
Email: [email protected]
WhatsApp: 9958086514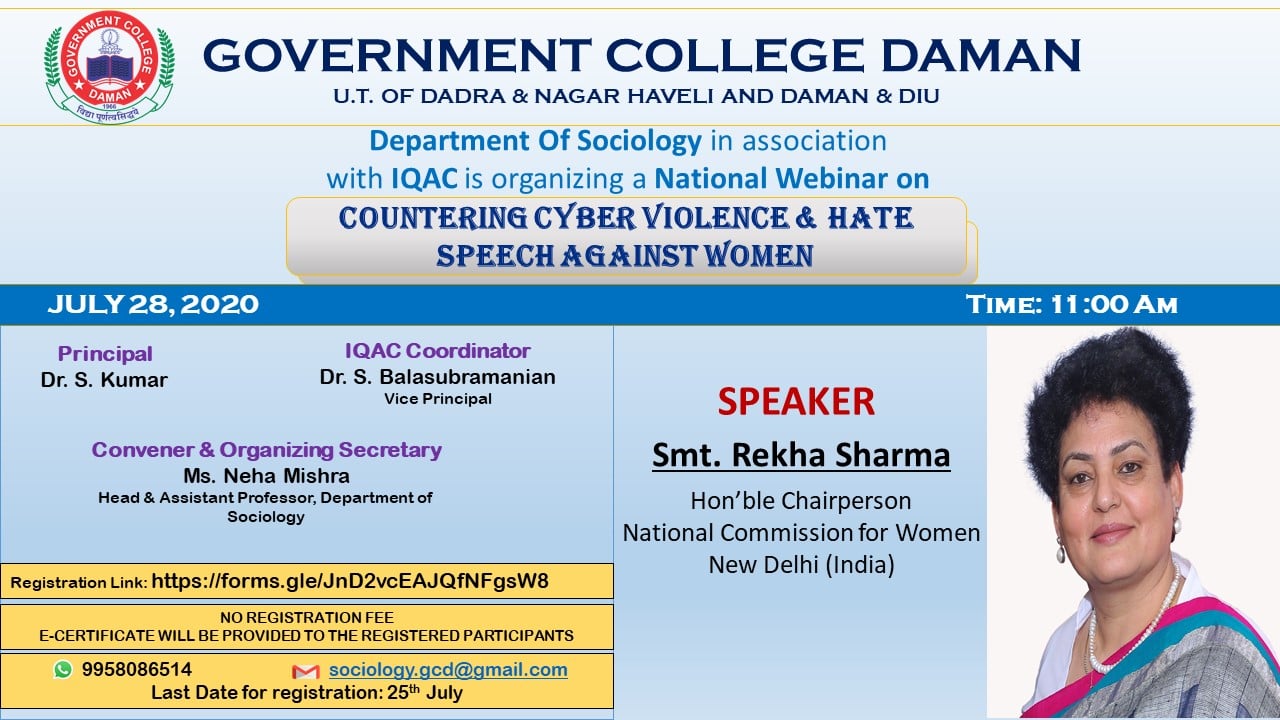 ---
Libertatem.in is now on Telegram. Follow us for regular legal updates and judgements from the court. Follow us on Google News, Instagram, LinkedIn, Facebook & Twitter. You can also subscribe for our Weekly Email Updates. Libertatem Group does not take any responsibility for the accuracy of this Event Notification. The post has been shared as we received it from the event organizers/host.