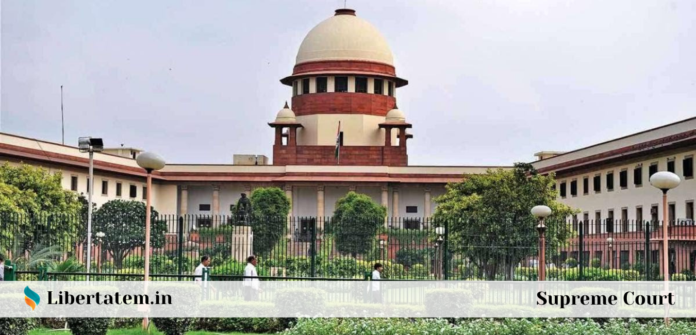 There is a plea filed in the Supreme Court of India requesting that the High Court of Bombay be renamed as the High Court of Maharashtra. The petitioner has invoked the civil original writ jurisdiction of the court.
Factual Background
The petition is filed by VP Patil. He states that after independence, the Indian Parliament passed the Bombay Reorganization Act in the year 1960. In the year 2016, the city of Bombay was renamed as Mumbai. After that, the High Court (Alteration of Names) Bill, 2016 was passed. The bill suggested replacing the title, "High Court of Judicature at Bombay" to "High Court of Judicature at Mumbai". However, the bill lapsed because of lack of consensus between the states. In 2018, attempted were made to reintroduce the bill. However, no positive steps were taken for the same.
Petitioners Submission
The petitioner submits that he has approached the Supreme Court over the issue because the High Court of Bombay is a party to the petition. Thus, the High Court cannot adjudicate the present matter. He points out that High Courts are generally named after the state itself. Thus it is contended that the Bombay High Court should be renamed as High Court of Maharashtra to maintain uniformity.
The plea also argues that since the Bombay High Court is a government authority, its name should reflect the same. This would reduce the confusion with regard to multiple names for the same entity. The use of the word "Maharashtra" is a way to assert the dignity and pride of a Maharashtrian. Further, it is the duty of the state to take measures for the protection of the people who wish to assert their identity.
Petitioner's Prayer
The petitioner has prayed that directions be issued for renaming the Bombay High Court as High Court of Maharashtra. He has also urged the court to consider that the names of other High Courts be changed to reflect the states they lie in.
The matter is listed to be heard today, May 29, 2020.
---
Libertatem.in is now on Telegram. Follow us for regular legal updates and judgements from the court. Follow us on Google News, Instagram, LinkedIn, Facebook & Twitter. You can also subscribe for our Weekly Email Updates. You can also contribute stories like this and help us spread awareness for a better society. Submit Your Post Now.