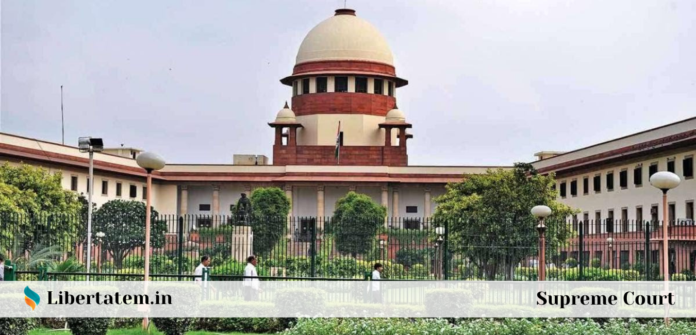 The Supreme Court issued notices to the Central Government and the Reserve Bank of India. It was in response to a plea by the petitioner. The plea was against a notification issued by RBI.
Brief facts
The Petitioner runs an Optical Shop by the name of "Prime Opticals" in Agra, Uttar Pradesh. He had availed a home loan from ICICI Bank and has been paying the respective EMIs without any default. Both the Respondents are "State" within the meaning of Article 12 of the Constitution. Thus, the petitioner filed a writ under Article 32 of the Indian Constitution before the Supreme Court. He seeks remedy for declaring a part of the notification issued by RBI as beyond its power. It levies interest on loans during the moratorium. This creates difficulties for borrowers due to the nationwide lockdown.
Petitioner's submission
The petitioner has described this act of charging interest as completely devastating. It also takes away the purpose of imposing a moratorium. The petition states that the right to livelihood is within the purview of Article 21 of the Indian Constitution, as established by case laws. At present, because of the restrictions imposed, he has been unable to earn his livelihood. The levying of interest on loans stresses the financial resources of the petitioner.
Grounds of Challenge
The part of the notification in question is beyond the power of RBI. It creates hardships in the present case of a complete national lockdown. The petitioner is an affected party as a borrower and without income cannot pay the home loan EMI. He has a moral duty to pay his employees during this period. Because of this, he cannot afford to pay interest on the home loan. The notification is arbitrary and creates a burden on debtors like the petitioner. The term "life" under Article 21 should encompass the right to adequate livelihood. Preamble ensures economic and social equality. The word 'socialist' aims at getting rid of inequality based on income and standard of life.
Petitioner's prayers
The petitioner asked the Court to declare the part of the said notice beyond the power of RBI. He has also requested that the respondents provide relief in repayment of the loan.
Court's decision
Supreme Court issued notices to the Central Government and the RBI. The Court seeks clarification on their position on the notification in question. It has given the respondent's a week to respond to the same.
---
Libertatem.in is now on Telegram. Follow us for regular legal updates and judgements from the court. Follow us on Google News, Instagram, LinkedIn, Facebook & Twitter. You can also subscribe for our Weekly Email Updates. You can also contribute stories like this and help us spread awareness for a better society. Submit Your Post Now.