Who is Wolf Gupta? During the latest hearing of WhiteHat Jr's defamations case against Pradeep Poonia, Poonia's lawyer accused the company of concealing documents that are important for their proceedings. However, after hearing both sides of the arguments the Delhi High Court listed the matter for further hearing to April 9th, 2021.
Poonia's Advocate Ms Swathi Sukumar moved the court to vacate the Delhi High Court order of November 2020. She alleged that in order to boost its credibility WhiteHat Jr has been populating its app on Google play store by pumping fake positive reviews. Sukumar also mentioned that after the initial hearing in November the EdTech platform took down a couple of misleading ads. 
Who is Wolf Gupta?
On January 6th during the previous hearing, Sukumar had asked for the records of 'Ryan Venkat' and 'Wolf Gupta' ads on Instagram and Facebook. She had also asked for a copy of the takedown notices issued by the Advertising Standards Council of India to WhiteHat.
In Monday's hearing, Sukumar asked for copies of complaints filed in the Consumer Courts by parents complaining about the exorbitant rates these online courses are charging. She expressed that she will not be able to proceed without the above-mentioned documents. She alleged the edtech platform in the garb of a demo conducts trial courses for students but its actual objective is to sell an EMI product.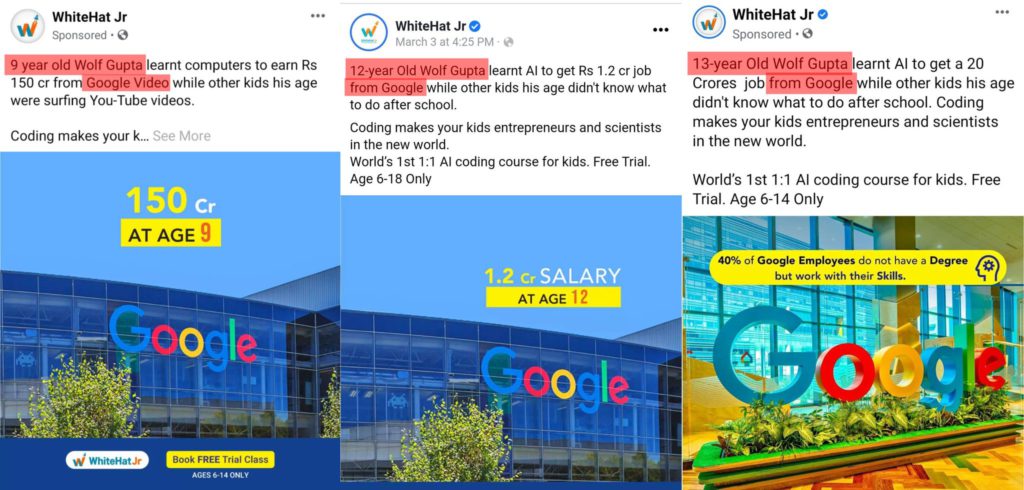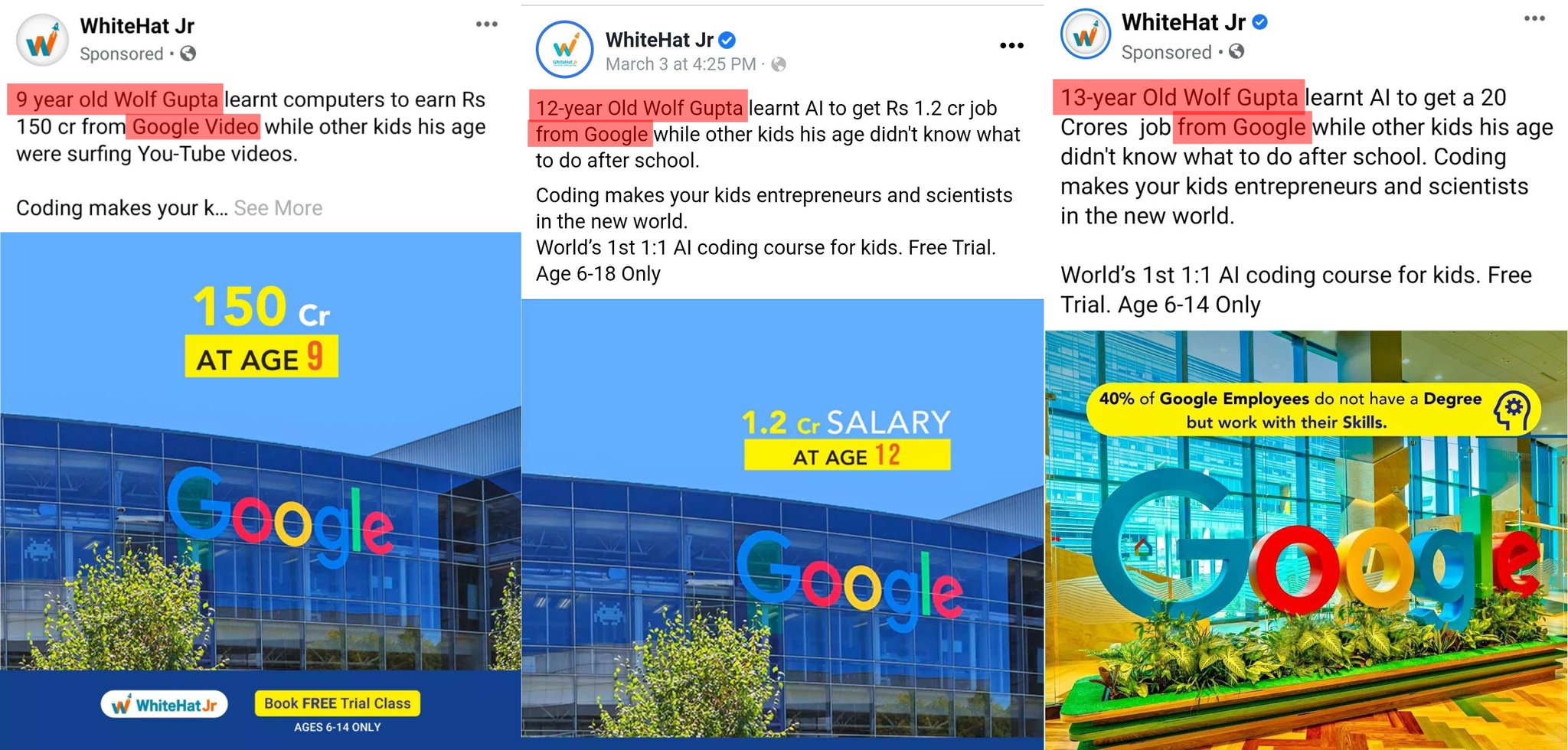 Karan Bajaj the CEO and Founder of WhiteHat Jr is being represented by Advocate Rajashekar Rao. Mr. Rao refused to submit the documents asked for. The court also declined permission to allow submissions until the cross-evidence examination stage was reached. The WhitHat Jr spokesperson said,
"As a company when we have submitted to the court process, we have faith in it and would not want to either comment on subjudice issues or give credence to any false and frivolous allegations". 
WhiteHat Jr's lawsuits more than just defamation suits?
Ever since its $300 Mn acquisition by the edtech giant BYJU'S WhiteHat Jr has been associated with controversies. It was accused to have published ads that have allegedly mislead parents. Not only Poonia but also Aniruddha Malpani an angel investor is also an open critic of the WhiteHat Jr business.
Two defamation lawsuits have been slapped by edtech startup for $2.3 Mn against Poonia and $1.9 Mn against Malpani. In both cases, WhiteHat Jr has cited trademark violations and copyright infringement. It has also accused Poonia of illegally accessing their internal communications and making them public.
The interim verdict in November had restricted Poonia from downloading any internal conversations from WhiteHat Jr and sharing them with the third party. Apart from this Poonia had also been prevented from commenting on the quality of teachers or other educational or professional backgrounds.
In the case of Malpani, the court directed it not to make any derogatory comments against the edtech platform WhiteHat Jr or its management. Certain tweets that were derogatory of the company and its model was also asked to be taken down.
It was reported earlier that WhiteHat Jr's lawsuits against Poonia and Malpani are much more than defamation suits as they are also trademark and copyright infringement suits given that Poonia had used the pseudonym WhiteHat Sr on Social media. Hence it is possible that this case might spill over beyond just a defamation case making it complicated for all the parties involved.
Not Just the Legal Battle, WhiteHat Jr going through a major reshuffle
Besides the legal battle that WhiteHat Jr is fighting, it is also shedding more than 1800 employees as it heading towards cost-cutting and focusing on new growth verticles such as B2B selling, math courses, etc. In order to achieve this WhiteHat Jr is leveraging on BYJU's capabilities in these models.
However, the CEO of WhiteHat Jr, Bajaj denied the claim of laying off employees he confirmed that there are no layoffs categorically. He cleared the air by saying that there was a misunderstanding with respect to the company's reshuffle among employees due to some large-scale changes.
---
Libertatem.in is now on Telegram. Follow us for regular legal updates and judgement from the court. Follow us on Google News, Instagram, LinkedIn, Facebook & Twitter. You can also contribute blog, articles, story tip, judgment and many more and help us spread awareness for a better society. Submit Your Post Now.