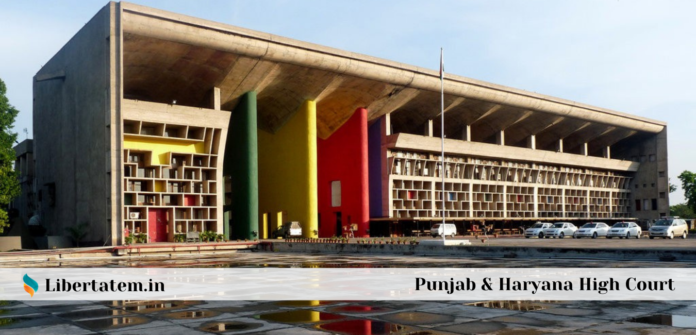 On 1 July 2020, the Punjab and Haryana High Court closed the proceedings in the case of Amarjit Singh v. State of Punjab. The case grabbed attention due to the use of racial-slur in the charge sheet.
Facts of the Case 
The word "Nigro" or "Negro" was found in the official records of the investigation. The High Court considered this issue to be grave. This came up before the Court while adjudicating a regular bail application.
The judge did not spare the police authorities for using names that are racial in nature. The police authorities referred to an African National accused as "Nigro" or "Negro". It was later submitted to the Court that the term was not used by the Police. Rather, it was present in a witness statement. Thus, it was a witness who used this term and not the police authorities.
On 16 June 2020, the Court directed the Director-General of Police, Punjab to issue a notice. The notice issued gave immediate directions to not use any other racial-slur. It further directed against the usage of such words in any document. These documents may be challans, FIRs, investigation reports, etc.
Court's Observations
The Court observed that –
"All Africans are our friends and when they come to India either as visitors or students they are our valuable guests and we should be reminded that India is rich in its traditions of "mehman navazi" and "attithi sansar/ satkar" and prides itself on this. They should simply be referred to by the country of their origin in case papers."
Further, the Court observed that it is the duty of the police to stop the witness from using such racial words. The police authorities should take steps to stop them from using such insults. This tells the mindset of the police authorities who do not provide equality under Article 14.
The Court further observed that –
"After all, the mind has no skin. May I ask, what colour is god's skin, and is there any god, if anyone knows. Let us stamp out any thought process on unfair social or racial discrimination based on caste, creed, skin, nation, and race, on the equator or off it, on a whim of suspicion in an anticipated criminal investigation."
Court's Decision
The single-judge bench of Rajeev Narain Raina disposed of the case. The main NDPS issue was already resolved. The court appreciated the instant steps taken by the government as well. The Court observed while disposing of the matter:
"With this, the chapter is presently closed with the hope that amends are dealt with in a fair and just manner without rebukes and insults.
---
Libertatem.in is now on Telegram. Follow us for regular legal updates and judgments from the court. Follow us on Google News, Instagram, LinkedIn, Facebook & Twitter. You can also subscribe to our Weekly Email Updates. You can also contribute stories like this and help us spread awareness for a better society. Submit Your Post Now.