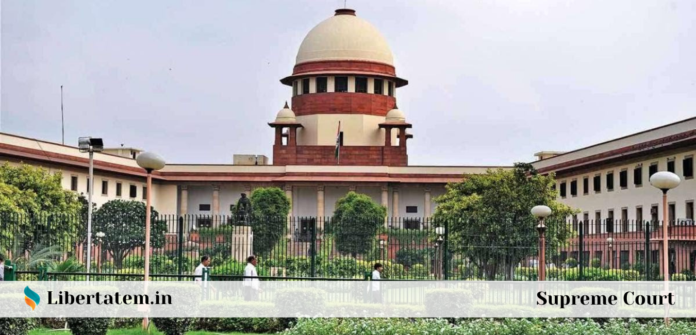 A Petition filed in the Supreme Court challenged barbaric ways to ward off wild animals. The issue grabbed attention after the death of a pregnant elephant in Kerala.
Brief facts of the Case 
On 27th May 2020, the locals left out a pineapple filled with crackers. This was to ward off wild animals that enter into their property. But, unfortunately, a pregnant elephant ate the pineapple causing severe injuries to her. The crackers damaged the jaws and tongue, which led to the inability to ingest food. Thus, the elephant died a painful death.
Petitioner's Submissions 
AOR Vivek Narayan Sharma filed the Petition on behalf of Advocate Shubham Awasthi. The submission in the Hon'ble Court was—
"Failure to eliminate de jure (formal) and de facto (substantive) abusive treatment meted out to animals by non-state actors, either directly or indirectly, violates not only the most basic rights of animals, but also violated their basic dignity as a living being as envisaged internationally, in our constitution, and the guiding principles of every dominant religion or society in India."
Furthermore, "The cruelty with which elephants are treated nowadays is a far cry from what it was like in ancient India where they had pride of place. No army could be imagined without elephants leading the charge."
Reference to various Hindu, Jain and Buddhist scriptures prohibited cruelty against animals. The Petition stated that these acts performed by the farmers show their helplessness. Blame is on Forest Department for its carelessness while protecting wildlife and humankind. The reason stated for this is due to a shortage of employees and lack of objective measures.
The Plea sought directions for guidelines on the formation of Standard Operating Procedures. This is to control activities and for appointments in forest forces across India.
The Plea sought a declaration of practices to ward off animals as unconstitutional. Such practices are violative of Article 14 and 21 of the Indian constitution. The Plea also sought to make amendments in the Prevention of Cruelty to Animals Act, 1960. Such changes sought to have stricter punishments under the Act.
Moreover, there must be directions to the media to handle such news with more sensitivity.
Court's Decision
A Bench of Chief Justice SA Bobde, Justice AS Bopanna and Justice Subhash Reddy heard the matter.
The Hon'ble Court issued notice to the Centre, State of Kerala and 12 other States seeking their response.
---
Libertatem.in is now on Telegram. Follow us for regular legal updates and judgements from the court. Follow us on Google News, Instagram, LinkedIn, Facebook & Twitter. You can also subscribe for our Weekly Email Updates. You can also contribute stories like this and help us spread awareness for a better society. Submit Your Post Now.