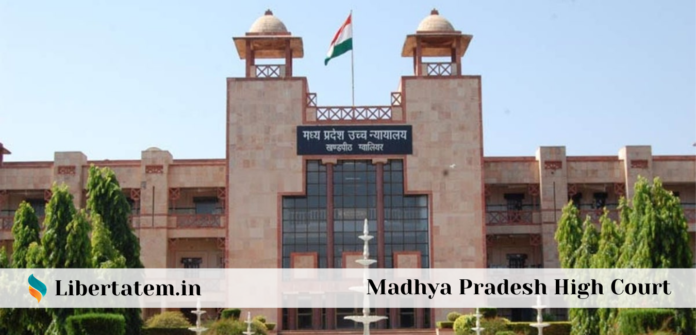 Both the respondents (No. 1- Wife, No. 2- Daughter) filed an application under section 125 of CrPC against the applicant for maintenance, alleging that respondent No.1 got married to the applicant (Arif Khan), and respondent No.2 was consequently born out of that wedlock.
After marriage, the applicant and his family members started demanding extra money from parents of respondent No.1, for purchasing JCB. At the time of marriage, parents of respondent No.1 provided 2 Lacs rupees cash, ornaments and one motorcycle to the applicant, but despite that, the applicant himself and his parents started demanding extra dowry and passed vulgar comments. They also beat respondent No.1 regularly. Additional harassment started after Respondent No. 2, a girl child, was born.
She then reported this matter to the Superintendent of Police in Katni and lodged a report in Mahila Thana, Katni. She started living along with her daughter in her parental house. She is devoid of any means of income so when applicant denied for giving any maintenance, she filed the application before the Family Court, Katni.
The learned court previously directed the applicant on 05.04.2019 to pay Rs.5,000/- p.m. under Section 397/401 of CrPC to respondent No.1 (wife) and Rs.3,000/- p.m. to respondent No.2 (daughter) as maintenance.
Being aggrieved by that order of maintenance, the applicant filed this criminal revision on the ground that the applicant is earning only Rs.8,000/- per month and the amount awarded by the learned court is too exorbitant for him to cover.
Arguments Of The Petitioner
The applicant's counsel submitted that Respondent No.1 has also filed an application under Section 12 of the Protection of Women From Domestic Violence Act, 2005 so she is getting Rs.2,500/- per month also as interim maintenance. The court has not adjusted that amount in the maintenance allowance, so it unfairly counts as double compensation. They also argued that the applicant is only earning Rs.8,000/- per month and since the court also stated the same amount as maintenance, that is not sustainable.
The applicant's lawyer referred to cases passed by the Coordinate Benches of this Court in the cases of
Mohit Jain vs. Sonali Jain in Cr.R. No. 917/2017 on 10.04.2018,
Sunil Lodhi vs. Smt. Vimlesh Lodhi in Cr.R. No.110/2015 on 13.02.2017
Gaurav Dhabhai vs. Smt. Aasha Dhabhai, in Cr.R. No. 3720/2018 on 15.10.2019
and wanted to set aside the impugned order by the court. The applicant also examined himself as a witness and stated that he borrowed Rs.18 to 20 Lacs for treatment of his father and that presently he earned only Rs.7,000/- to Rs.8,000/- p.m. He also stated that he has additional dependents- his younger brother is working separately and his mother. Respondent No. 1/Witness No. 1 admitted that the applicant is working as a Supervisor in Lime Stone Crusher.
Arguments Of The Respondent
Respondent No. 1/Witness No. 1 admitted that the applicant is working as a Supervisor in Lime Stone Crusher. she stated that applicant is having Tractor, Dumper, JCB Machine and other vehicles on rent. Apart from this, she stated that the applicant is working as a Contractor and earns approximately Rs.2 lacs. She also submitted some photographs of the applicant along with the vehicles as evidence. On the respondent's side, the counsel submitted that the applicant is proven to be a contractor, having a JCB machine and maintained a car. They deduced that to sustain all this, his salary has to be more than Rs.50,000/- per month and submitted that the learned trial court has not erred in awarding maintenance allowance and prays to dismiss this revision. The applicant, also being a witness, admitted that for the past one year he is not bearing any expenses of either respondent. He sent Rs.500/- to Rs.1,000/- to both respondents, but did not submit the salary slip/salary certificate/income certificate or any documents pertaining to his income, making his claim untrustworthy and reliable.
Court's Analysis
There was deliberation by the court that there is sufficient material available on record to show that respondent No.1 is living separately, having sufficient cause. In the case of Mohit Jain relied upon by the applicant, a Coordinate Bench of this Court adjusted the amount of interim maintenance awarded under Section 24 of the Hindu Marriage Act with the amount awarded under Section 125 of CrPC. Unlike the Sunil Lodhi case, from the statement of respondent No.1, it is reflected that she was harassed by the applicant and his family members and there is sufficient cause for living separately which is reflected from the evidence of respondent No.1. In the case of Gaurav Dhabhai, this court held that the wife has failed to prove the income of the applicant, and in these circumstances, Coordinate Bench reduced the maintenance amount from Rs.7,000/- to Rs.3,000/- per month.
Court's Decision relating to Compensation Awarded under the Domestic Violence Act
The order presided over by Justice V.P. Chauhan and passed on 2nd March 2020, stated that the amount of Rs.2,500/- awarded as interim maintenance under DV Act could be adjusted in the amount of maintenance awarded under Section 125 of CrPC. The court modified the operative order by adding that, if respondent No.1 received an amount of Rs.2,500/- as interim maintenance or as maintenance under DV Act, that amount should be adjusted in the awarded amount of Rs.5,000/- in favour of respondent No.1. It is not a separate amount, it is under or in addition to each other.
---
Libertatem.in is now on Telegram. Follow us for regular legal updates and judgements from the court. Follow us on Google News, Instagram, LinkedIn, Facebook & Twitter. You can also subscribe for our Weekly Email Updates. You can also contribute stories like this and help us spread awareness for a better society. Submit Your Post Now.