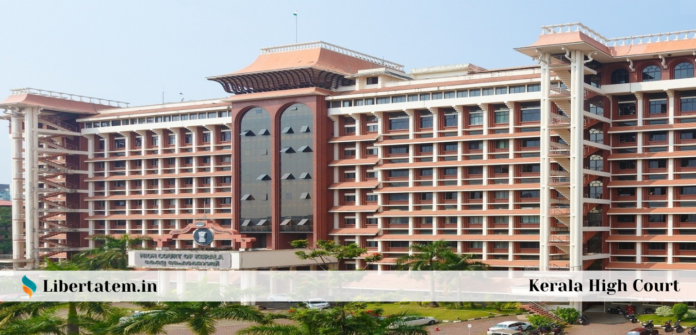 The Kerala HC stated that the benefit under S.427 Cr.P.C. could be claimed only before the court hearing the later offence. This was in the case of Mushthafa S/O.Muhammed, Naduthodi House, Manjeri Amsom Desom, Chandakunnu, Malappuram. V. State Of Kerala And Anr.
Brief Facts and Prayer
The appellant was held in an offence under the NDPS Act. In addition to that, he was at a later point of time, convicted of another offence under the same Act. Thus, the present appeal was on the first conviction. One of the main prayers in the appeal was that the sentence imposed under the challenged judgement run simultaneously as under S.427 Cr.P.C. Noting S.427, the court noted four conditions to attract its benefit, viz.
1) The convicted person must already be undergoing a sentence of imprisonment.
2) The conviction is of a sentence of imprisonment, including imprisonment for life.
3) Such imprisonment for life will begin at the end of the first sentence.
4) The court directs that the latter sentence must run with the stated previous sentence.
Observations of the Court
The court observed the following points concerning the application of S.427 of Cr.P.C.
1) The rule is always that the sentence runs one after the other, and concurrency is an exception. A benefit of allowing the sentence to run is the discretion of the court.
2) That discretion should exercise itself by the court judging on the latter offence, only. The court also clarified that one might seek for the benefit in an appeal to the next conviction, but not in an appeal to the first one.
3) The court also emphasised that the benefit cannot confer for unrelated transactions. In such cases, the sentences should run consecutively.
4) The court mentioned that due to the appellant's prior conviction under NDPS act, it makes him unfit for any consideration from the court.
5) Hon'ble Justice Haripal also placed on record the gravity of offences under the NDPS. He relied on Union of India v. Kuldeep Singh to state that NDPS offences have harmful impacts on the society and the economy. Hence, it becomes imperative to deal with such offences with an iron hand.
The Ruling of the Court
On these considerations, the court ruled that the appeal lacks merits. Thereby, the court confirmed the conviction and sentence imposed by the trial court.
---
Libertatem.in is now on Telegram. Follow us for regular legal updates and judgements from the court. Follow us on Google News, Instagram, LinkedIn, Facebook & Twitter. You can also subscribe for our Weekly Email Updates. You can also contribute stories like this and help us spread awareness for a better society. Submit Your Post Now.