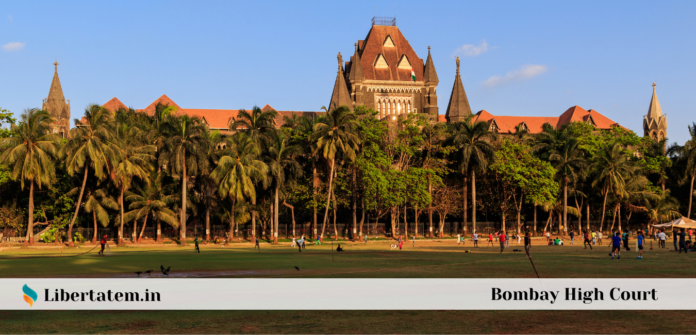 The State Government opposed the bail application that former Delhi University professor GN Saibaba filed before the Bombay High Court. The professor uses a wheelchair due to his disability and is in an Anda cell due to which he requires necessary medical attention. Thus, he is in a separate place and cell which reduces the chances of him contracting Covid-19.
Introduction
Justice ZA Haq and Justice SM Modak of the Nagpur bench were hearing the criminal appeal Saibaba filed last month, seeking suspension of sentence & temporary medical bail due to Covid-19.
The sub-divisional police officer, Gadchiroli at Aheri, filed an affidavit through Special Public Prosecutor K Sathianathan. It stated, "Saibaba is an active member of the Naxalite movement and helping them in their cause. If he is released on bail, he will again contact Naxal persons, and he will conspire with Naxal persons, and it will send the wrong message to society."
Issues & Arguments
The appeal contends that there are almost 155 positive cases of Covid-19 at Central Prison as per reports. Furthermore, it houses nearly 1800 mates.
The appeal stated that "The place where Applicant is lodged in Central Prison Nagpur, i.e. High-Security Cell/Anda Cell, the infection has made its roadway, despite taking all possible preventive measures by the Respondent. As per the latest reports, there are 155 cases of COVID-19 infection in the Prison alone, which includes inmates, prison staff, and even those who are in high-security cells. It is highlighted herein that the place where the Applicant is lodged in that High-Security Cell or Anda Cell as it is called, also got positive patients, the possibility of community spread in the Prison is only matter of time."
The lockdown is due to fear of the spread of the virus. Furthermore, additional support was available to Saibaba in the form of medicines, attendants, and regular check-ups. The Applicant suffers from many ailments due to which he requires round the clock attention, assistance, and medication.
The medical issues that the applicant suffers from include:
· Acute pancreatitis, Fatty Liver & Sleep Apnea;
· Blackouts, Dizziness & Spinning Head;
· Difficulty in Urination & Burning Sensation during Urination;
· Formation of a painful lump inside the stomach on the left side;
· The blood flow in urine and motions;
· Quadriplegia and Paralytic attacks;
· Palpitations in chest and stomach & Cyst in the brain.
Therefore, the appeal states that "There is no way Applicant can be given his treatment, without breaching the lockdown conditions and exposing escort staff and Applicant to the risk of the infection. The only way out therefore is to set him at large so that he along with his family and doctors of his choice can deal with his health at their own risk and perils, then to remain completely without any provision."
Two attendants provided to assist him round the clock. But, they withdrew themselves from offering any services and left on their own will and accord. They were doing this for the past three years without any complaints. Also, the authorities' attempts to convince them have failed. Hence, they do not wish to support them at any cost.
Court's Decision
The High Court refused to suspend Saibaba's sentence. He was convicted and sentenced to life by a Sessions Court on March 7, 2017, under the Unlawful Activities Prevention Act. The Court found Saibaba to be in association with the Revolutionary Democratic Front (RDF). It held him guilty of conspiring to wage war against India.
---
Libertatem.in is now on Telegram. Follow us for regular legal updates and judgments from the court. Follow us on Google News, Instagram, LinkedIn, Facebook & Twitter. You can also subscribe to our Weekly Email Updates. You can also contribute stories like this and help us spread awareness for a better society. Submit Your Post Now.