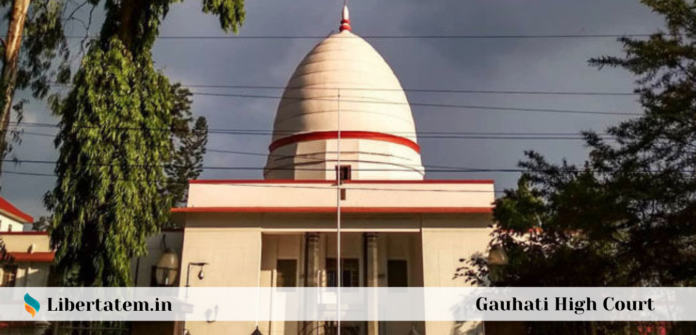 On 22 May 2020, the Gauhati High Court granted statutory bail to Sharjeel Imam. It came as a sign of relief, three months after his arrest in February 2020.
Who is Sharjeet Imam?
Sharjeel Imam is a former student at Jawaharlal Nehru University (JNU), Delhi. The Delhi Police arrested him from Bihar's Jehanabad district on 20 January 2020. The police arrested him for alleged inflammatory speeches during anti-CAA protests. Different States of the Country have lodged series of cases against him. Cases against him refer to his remark "cutting-off" Assam to make it impossible for the Armed Forces to reach the North East. Further, he spoke on the state of Muslims and how people are being put in detention camps in Assam. The charge-sheet alleges provocation of communal hatred as his motive behind such speeches.
Transfer to Assam
The Assam Police brought Sharjeel to Guwahati on 20 February, 2020. The Crime Branch, Assam Police, filed cases of criminal conspiracy with sedition under the Unlawful Activities (Prevention) Act. On arrival, the team presented him before the Chief Judicial Magistrate Court. The magistrate remanded him to four-day long police custody. The Assam Police is investigating into the links that Sharjeel shares with the state. 
The Statutory Bail
Gauhati High Court granted Sharjeel bail in a case registered against him in Assam on 22 May 2020. But, this bail does not grant him immediate freedom as there are many cases registered against him across the country. Moreover, The Delhi Patiala House Court denied Sharjeel's bail application. It stated, "Within 90 days of arrest, the investigation was not concluded, and the accused has indefeasible right to be released on bail."
Sharjeel got the bail because the police failed to file a charge-sheet within 90 days. As per the Code of Criminal Procedure, 1973, the police have to file a charge-sheet within 90 days. The period ended on 27 April 2020.
This order of the Gauhati High Court came as a win for Sharjeel. Yet, this does not grant him the freedom he requires. Various cases remain pending against him and investigation is ongoing.
---
Libertatem.in is now on Telegram. Follow us for regular legal updates and judgements from the court. Follow us on Google News, Instagram, LinkedIn, Facebook & Twitter. You can also subscribe for our Weekly Email Updates. You can also contribute stories like this and help us spread awareness for a better society. Submit Your Post Now.