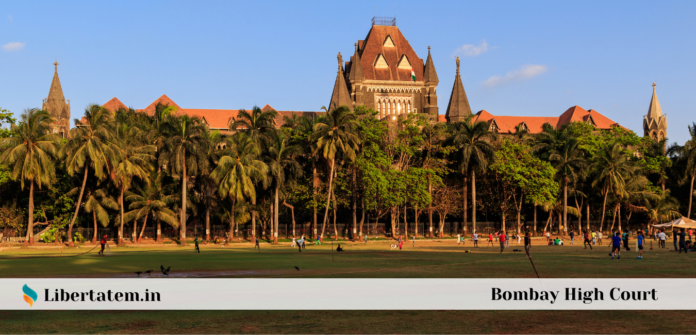 The Bombay High Court grants 28 days leave to gangster Arun Gawli. He is currently in the lodge at the Nagpur Central Jail, serving a life sentence awarded to him for the murder. He is convicted for the murder of Shiv Sena Corporator Kamlakar Jamsandekar.
Introduction
Justice ZA Haq and Justice NB Suryawanshi of the Nagpur bench were hearing the petition. They heard the petition via video conferencing. Gawli filed a petition through his advocate. The file against an order of DIG prisons rejecting his application for leave.
The 64-year-old Gawli convicted under the Maharashtra Control of Organised Crime Act. Sections 302, 34 and 452 of the Indian Penal Code held on him. Therefore, he was sentenced to life imprisonment by a session court in Mumbai in 2012. He shifted to Nagpur central jail in 2014. Moreover, the conviction was upheld by the High Court in December 2019. Furthermore, previously, Gawli filed a similar application for lay off before the high court. Hence, it was made after his application was rejected by DIG (Prisons) on February 1, 2017.
Facts & Issues
Kamlakar Jamsandekar found shot dead in his house. In addition to that, he was found dead by two unidentified persons on March 2, 2007. Arun Gawli hired two shooters. He was the sitting MLA of Akhil Bhartiya Sena. He was also head of an organized crime syndicate (ie.ABS). Kamlakar Jamsandekar was shot dead by accused Vijaykumar Giri.
The Supari is a contract to eliminate a specific person. Thus, this particular one was carried out by a country made hand gun.  Sahebrao Bhintade and Bala Surve through Pratap Godse and Ajit Rane gave the supari. The supari was of Rs 30 lakhs to kill Jamsandekar. Accused Ajit Rane was the nominee of Akhil Bhartiya Sena. He contested the election for Municipal Corporator against Jamsandekar and lost. This pumped Rane's grudge against the deceased. Thus, he gave the contract for murdering his former opponent. The murder weapon recovered from three of the accused from Kalbadevi area. Meanwhile, they were caught attempting to commit dacoity. Firstly, there were a total of 21 accused in the case. Out of 21, four discharged and three acquitted. One of the accused, Bala Surve, died during the trial period.
Court's Decision
Advocate Mir Nagman Ali appeared on behalf of the petitioner. Furthermore, he claimed for the furlough of 21 days for Arun Gawli. Thus, there was a large number of accused in list and pendency of trail too. Hence, this made the court decision to give a furlough to the former MLA.
---
Libertatem.in is now on Telegram. Follow us for regular legal updates and judgements from the court. Follow us on Google News, Instagram, LinkedIn, Facebook & Twitter. You can also subscribe for our Weekly Email Updates. You can also contribute stories like this and help us spread awareness for a better society. Submit Your Post Now.