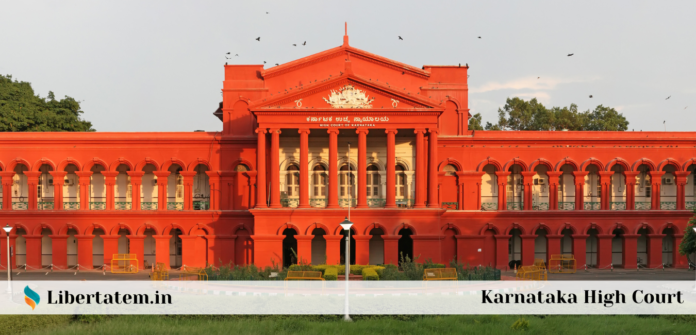 Amulya Leona Noronha, a student, was charged for raising pro-Pakistan slogans. She did so in a rally held in Bengaluru in February. The rally was to voice dissent against the Citizenship Amendment Act (CAA). The police arrested her on February 20. She was charged under Sections 124-A, 153 (A), 153-B, 505 (2) of the IPC. After being in police custody for five days, subsequently, she was sent to judicial custody and has been in prison since then.
The 19-year old spoke at an event organized to campaign against the CAA, the NRC and the NPR. Allegedly, she raised the slogan of "Pakistan Zindabad" several times during her speech. Her statements promoted enmity between different communities. Her comments allegedly affected the nation's unity and integrity. 
Filing of Bail Application 
A bail application was filed on her behalf, on March 16. The plea contested her arrest. It stated that the grounds of her arrest were non-existential and erroneous. The petition stated that the allegations made against her were "wild and baseless". Since the police already conducted an investigation, she must not be in custody. It hampered her studies. The petition also submitted that the bail would not obstruct the ongoing investigation. It also stated that the allegations levied didn't "attract the offences invoked".
Statement of Objections 
The Karnataka Police countered the bail application. They submitted their statement of objections on May 7.
It stated that, "Amulya is an influential person. She could hamper the witnesses with her connections to many authorities if released. She might even repeat the offence. It would only hamper the prosecution's case. The investigation of those who conducted the meeting on February 20 was also pending. She might influence the organizers to not co-operate with the police." Hence, the police claimed that they shouldn't release Amulya.
Withdrawal of the Petition
Amulya Leona applied to withdraw the bail petition and submitted before the Karnataka HC. Advocate BT Venkatesh represented her in the matter.
Amulya made the application before the Single Judge Bench of Justice K Natarajan. The Court permitted her to withdraw the bail petition. It made sure to clarify that Amulya had the liberty to approach the High Court. However, she could do so after exhausting all her remedies before the Sessions Court. The Court dismissed the criminal petition. 
---
Libertatem.in is now on Telegram. Follow us for regular legal updates and judgements from the court. Follow us on Google News, Instagram, LinkedIn, Facebook & Twitter. You can also subscribe for our Weekly Email Updates. You can also contribute stories like this and help us spread awareness for a better society. Submit Your Post Now.