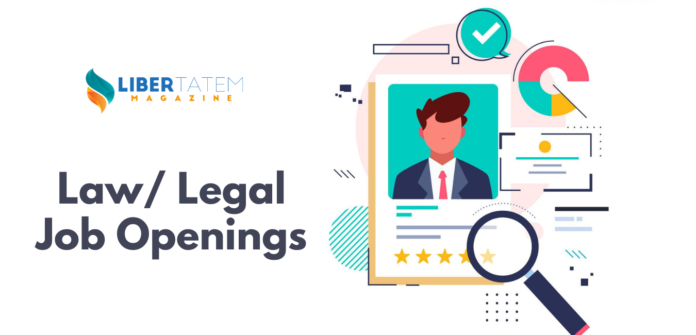 The Team:
Our legal team is comprised of legal and non-legal professionals and supports the S&P Global Market Intelligence division's commercial organization, product development/technology functions and business management/leadership. We value partnership and it is crucial that you are a great teammate in order to be successful within our organization.
The Impact: 
You will be responding to internal client inquiries, providing valuable support in the handling of legal matters and all aspects of contract process, reviewing contracts, training the commercial organisation on legal and contracting procedures, negotiating and drafting contracts for financial information and analytical products and services and assisting with special projects as needed.
What's in it for You:
S&P Global Market Intelligence ("SPGMI") is seeking a commercially-minded lawyer to join its Legal team as an Assistant General Counsel based in Gurgaon, focusing primarily on negotiating and drafting commercial contracts. The individual will provide legal advice and support for the SPGMI globally with a primary focus on the Asia Pacific region, but also providing support as needed for the Europe, Middle East and Africa regions. This position requires the ability to work in a faced-paced environment and manage demands of the sales and business organization while ensuring policies and procedures relating to the contract process are followed.
Key Responsibilities:
Negotiating, drafting and advising on commercial contracts including service agreements, distribution agreements, customer contracts, software licenses, data vendor agreements, amendments, order forms, NDAs, consultancy agreements, and marketing agreements; utilize legal knowledge and skills to manage and mitigate the risk of disputes and breach by the company.
Working directly with internal and external clients in the contract negotiation process, including ensuring that sales and business comply with company's processes and guidelines.
Undertaking legal reviews of tenders, data/software vendor agreements.
Developing, updating and maintaining various boilerplates/standard forms.
Responsible for enforcement of, and training on, appropriate policies and procedures.
Providing general legal advice and support to internal clients such as the SPGMI product and commercial teams, with a practical approach to legal risk mitigation and intellectual property matters.
Working with legal colleagues globally, in London, Asia-Pacific and the United States, on legal initiatives and projects.
Participating in the development and implementation of corporate wide policies, compliance and strategies.
Following established processes & procedures with respect to the tracking & handling of the various phases of contract negotiation.
Working with legal colleagues globally, in London, Asia-Pacific and the United States, on legal initiatives and projects.
Required Skills & Experience:
India qualified lawyer with 4+ years of post-qualification experience (PQE) in drafting, negotiating and advising on commercial agreements in either law firm or in-house legal position (in-house experience within a global data and/or financial institution desirable).  Member of India Bar Council.
Strong interpersonal, organisational, and verbal and written communication skills with the ability to explain complex issues in a simple and commercial manner.
Pro-active and the ability to think outside the box in order to provide solutions.
Ability to prioritise and manage multiple tasks, and work to tight deadlines.
Ability to work independently with minimal supervision.
Eagerness to learn and grow.
About S&P Global
At S&P Global, we don't give you intelligence—we give you essential intelligence. The essential intelligence you need to make decisions with conviction. Together, the divisions of S&P Global — including S&P Global Ratings, S&P Global Market Intelligence, S&P Dow Jones Indices, and S&P Global Platts — are the foremost providers of essential intelligence for the capital and commodities markets.
Whether it's analyzing data, innovating technology, or developing market insights, we're always looking for intellectually curious, progressive and passionate thinkers to join our team. With over 20,000 employees working across 95 offices around the globe, the diverse and vibrant community at S&P Global is unlike one you'll find anywhere else.
Posted On :
7/10/2020 12:07:23 PM
Location :
Gurgaon
How to apply:
https://careers.spglobal.com/ShowJob/JobId/2541833/AssistantGeneralCounsel
Libertatem.in is now on Telegram. Follow us for regular legal updates and judgements from the court. Follow us on Google News, Instagram, LinkedIn, Facebook & Twitter. You can also subscribe for our Weekly Email Updates. Libertatem Group does not take any responsibility for the accuracy of the Job Post. The post has been shared as we received it from our staff.